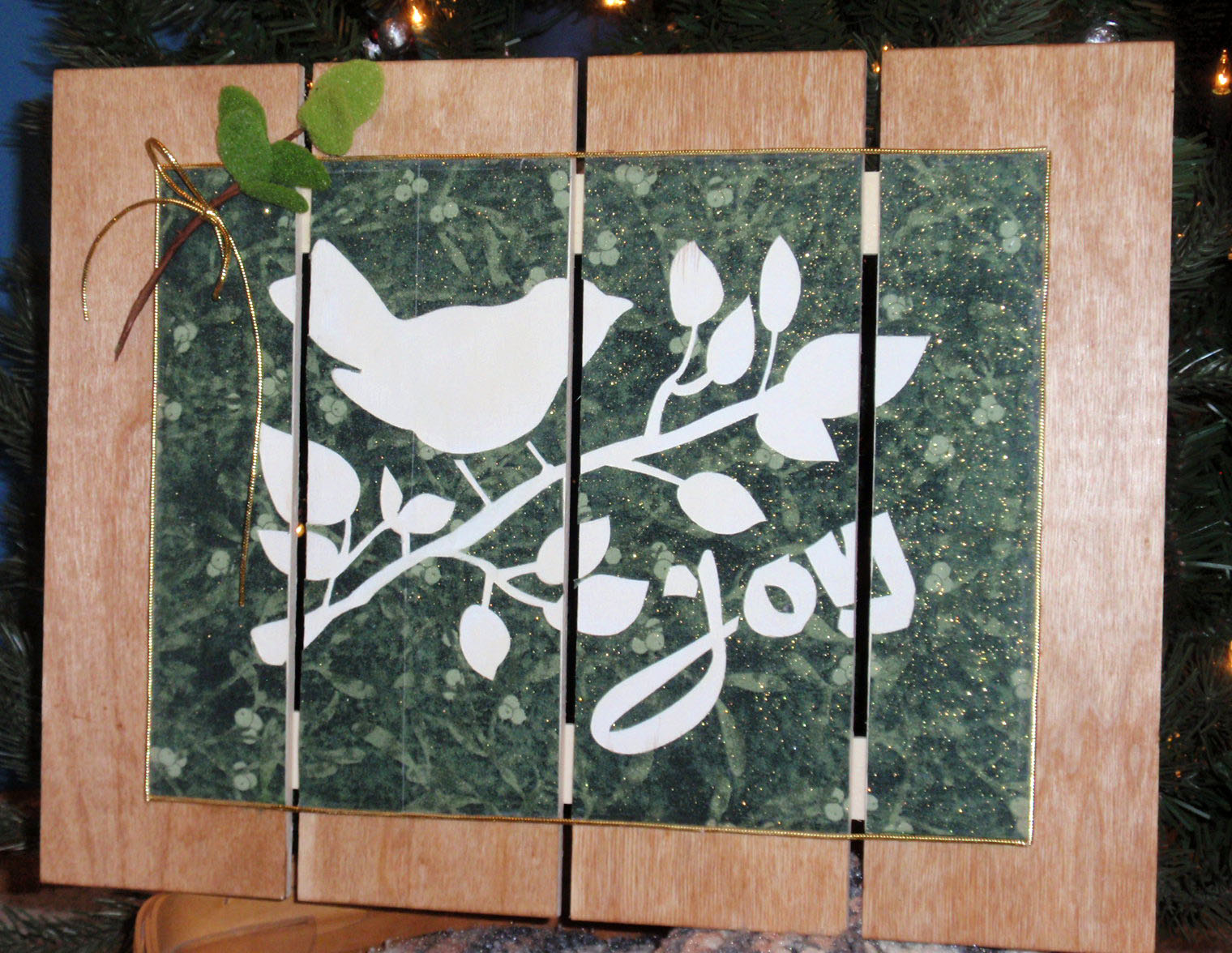 Cricut Christmas Pallet Project Inspiration
Get your die cutting machine ready for a fun and easy Christmas wall décor project that you can finish in just one evening. With just a small scrap of Christmas fabric, a wooden pallet plaque, and other materials that you probably have around the house, you can create a stunning piece of holiday decor. All you need to do is follow the manufacturer's instructions to apply the paper-backed iron-on adhesive to the fabric and use a die cutting machine to cut out a simple design. After ironing the die cut fabric to a sheet of heavy paper, cut the sheet into strips and glue them onto the slats of your pallet. Finally, paint or stain the pallet and add any additional embellishments you want to complete the project.
Supplies:
Wood pallet plaque, 16×12 inch
Watercolor or other heavy paper, 9×12 inch sheet
Christmas fabric, 9×12 inch
Paper-backed iron-on adhesive, 9×12 inch
Paint or stain to contrast with fabric
Ribbon or trim, optional
Felt floral branch, optional
Directions:
Apply the paper-backed iron-on adhesive to the back side of  your tightly woven Christmas fabric following the manufacturer's instructions.  Use a die cutting machine to cut a simple design from the bonded fabric.  Iron the die cut fabric to a sheet of 9×12 inch watercolor or other heavy paper.
Cut the sheet vertically into 4 strips measured to fit the slats on your pallet and glue in place.
Paint or stain the remainder of the pallet.  Glue ribbon or trim around the edge of the fabric-paper if desired.  (Gold braid was used on the project sample.)
Use glue to attach additional embellishments as desired.
Related Posts
How to Make A Wood Sign with Your Cricut
Design a Plaque with your Cricut Machine