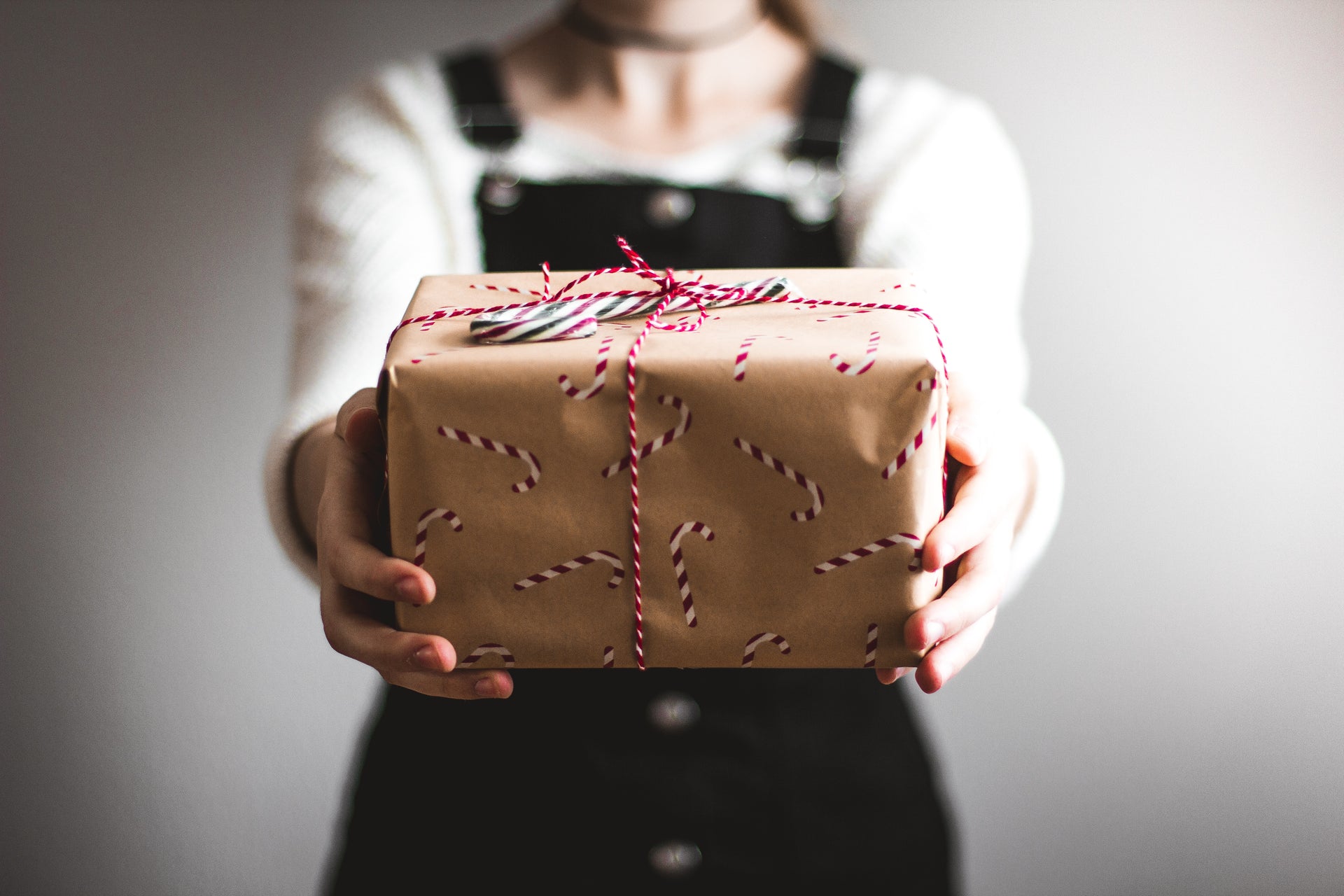 10 Christmas Gift Ideas for Teens
In this post, we're going to provide ten gift ideas for the crafty teens in your life that are all available to purchase on our website, www.craft-e-corner.com.
1. Pentel Arts Sign Pens with Brush Tip
These pens are great for a variety of techniques including feathering, cross- hatching, calligraphy, detailed line work and outlining. These water-based pens draw fine and bold pins. This pack includes twelve pens in assorted colors.
2. Beginning Lettering Set
If your teen has been wanting to learn the art of handlettering, this would be a perfect stocking stuffer! This set is designed to help your crafter learn the essentials and take their skills to the next level. Set comes with five pens, an eraser and step-by-step instructions.
3. Cricut Explore Air 2 Bundle
If your teen is a devoted crafted, then you may want to look into getting a Cricut die-cutting machine for them. Featured here is the Cricut Explore Air 2 and a bundle of items to help get your crafter started. And it even comes with a free eBook to walk them through the everything they need to know with their machine!
4. Strathmore Bristol Smooth Paper Pad 9"x12"
This paper is great for an artist who likes to use a pen and ink to create a masterpiece! This package creates twenty 9x12 inch heavy-weight sheets of paper. It's smooth finish is ideal for mechanical drawing, pen, pen and ink. It's also ideal for airbrush techniques!
5. Crayola Signature Acrylic Paint Set with Tin
This acrylic paint set offers 16 vivid, highly pigmented acrylic paint colors with superior coverage and maximum blend-ability. It also includes reusable mixing trays that are perfect for blending colors and a high-quality, shed-free paint brush. And to top, a decorative tin for storage!
6. Sketching - Essentials Artist Set
Use this 21 piece sketching set to create beautiful pieces of art that you will be proud to display for everyone to see! This package contains eight graphite pencils of different thickness, four charcoal pencils of different thickness, three sketching sticks of different degrees of softness, three charcoal sticks of different degrees of softness, one kneaded eraser, one eraser and one sharpener.
7. Crafter's Companion Threaders Embroidery Kit
If your crafter hasn't tried embroidery yet, then they just might love this! This kit has everything they need to complete this project. 
8. Scoring Board
Does your teen enjoy making paper crafts? If so, this scoring board could be the perfect gift for them! It's perfect for decor, paper crafts, card, invitations and envelopes. It allows you to make flawless, crisp lines in seconds. It comes with one 13x14.25 inch scoring board with one alignment triangle and one bone folder.
9. Embroidery Floss: Giant Pack
This pack of embroidery floss is a great way to get your crafter stocked up! They will love working with these 100% cotton craft thread skeins. They're high in quality & versatile to work with in craft and needlework projects. Each package contains 105 8.75yd/8m skeins, 100% cotton floss in a variety of great colors! Also included are free floss projects and twelve free floss bobbins.
10. Tie-Dye Kit
Can you really go wrong with a tie-dye kit? This would make a great gift for your teen! It comes with five bottles of vibrant One-Step Dye, five dye refill packets, supplies and an inspiration guide, this kit is ready for your creativity. Who knew tie dyeing could be this easy? Create up to thirty projects. Perfect for solo projects and family fun.