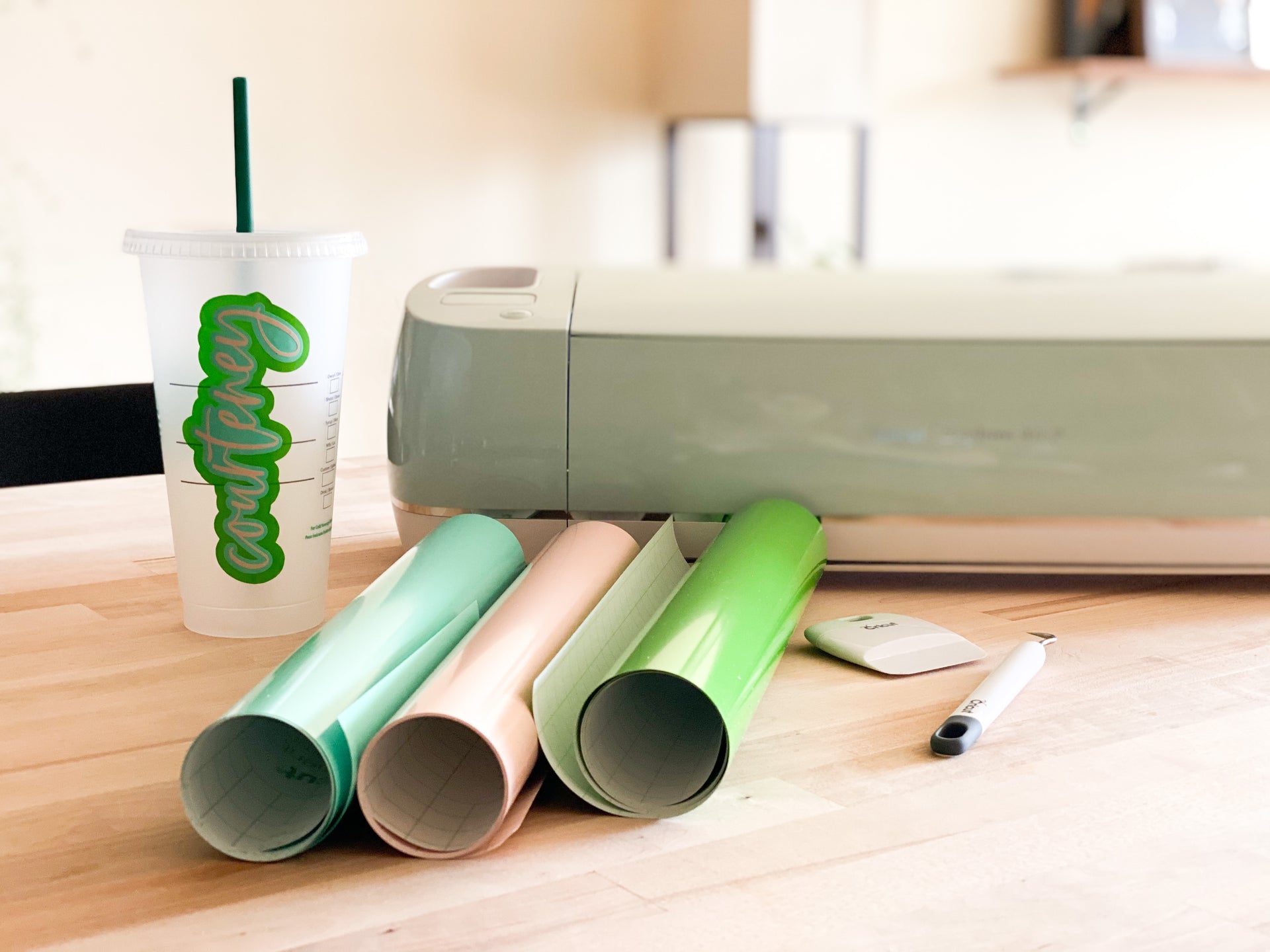 All About Cricut Access - Is It Right For You?
Updated October 2021
Cricut Access is a subscription based service that allows you unlimited access to 200,000+ images, 1000's of projects and fonts.  What is it?  How is it different from DesignSpace?  What's included?  What is the best value?  Read on to find out more.
Cricut Access Plans
There are several different Cricut Access plans to choose from. Paid subscription plans can be paid on a monthly or annual basis (the yearly having a lower rate over monthly payments). US customers can purchase Cricut Access through Design Space from a computer or mobile device or on Cricut.com. See their help document, How do I purchase Cricut Access?, for more information.
Free Plan
1,000+ images
15+ fonts
A la carte digital purchases
250+ ready-to-make projects
Up to 5 collections (collections are not compatible with mobile apps)
Standard Plan
Unlimited use of 200,000+ images
Unlimited use of 500+ fonts
10% off licensed images1
1,000s of ready-to-make projects
Unlimited collections 

(collections are not compatible with mobile apps)
The Standard Plan also features 10% off manufacturer purchases and Priority Member Care.
Premium Plan
The Premium Plan includes all the benefits of the Standard Plan, plus additional savings perks for 20% off manufacturer purchases on materials and free economy shipping on orders $50+.
Cricut Access FAQ
What's the difference between Cricut Access and Cricut Design Space?
Cricut Access and Cricut Design Space are two separate things. Design Space is the program you use to design your project. Cricut Access is a subscription based service that gives you access to additional designs within Design Space (and other perks).
Do I need Cricut Access?
If you plan to purchase more than a few designs a month, or if you order products from Cricut's website on a regular basis, you'll want to pick up a membership.
How can I tell if an item is included in my Cricut Access subscription?
If an image, project or font is included with a Cricut Access subscription, it will have a green "a" at the top corner.
The green Cricut Access banner will appear whether you have a Cricut Access account or not. You will see that is says "Subscribed" and you can use it without paying anything extra, if you have an Access account. If you do not have an Access account, you can still purchase the designs, but it will be a separate charge.
What happens if your subscription expires?
If your Cricut Access subscription expires, and you don't choose to renew, Cricut Access images will no longer be available in your account. This includes anything that you made previously with Access designs and want to make now.  Any images, fonts or projects that you have purchased, even if you got the Cricut Access Discount, will still remain in your account as purchased designs are yours to keep.
Cricut Access auto renews, so if you do not want to automatically renew your order, make sure to manage the renewal though your Cricut account. Cricut Access bought using mobile apps will need to be managed directly through iTunes and Google Play. 
TIP: The Cricut Access discount can be stacked on top of sale prices or other coupon codes you may have access to. (Yay!)
Happy Crafting! - Kala