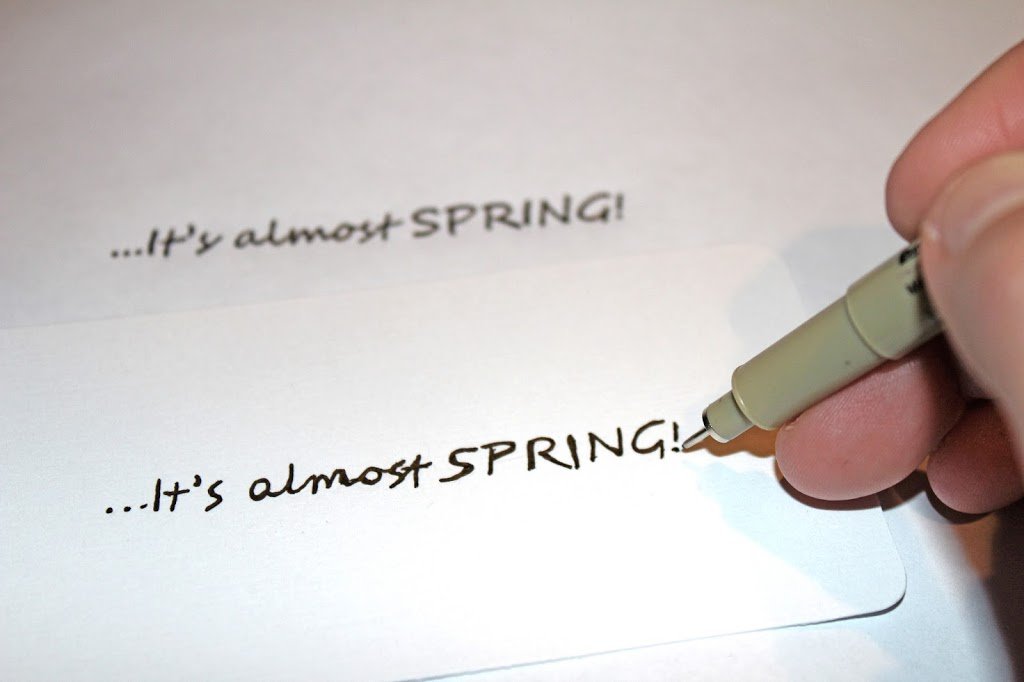 Card Sentiments: How-To Hand Write Any Font Flawlessly
If you are anything like me and have TERRIBLE handwriting, plus a limited supply of sentiment stamps, here's a great way to hand write any font you want flawlessly!
  First print out your sentiment in your font of choice in the exact size you want it on the card.
Next, lay your printed sentiment over where you want it on your project.
 Using an Embossing Stylus Tool with a very small head, trace the letters.
TIP: If you are using a paper with texture, apply more pressure when scoring the paper. You might want to even go over and emboss the sentiment 2 or 3 times.
 It's a bit hard to see, but this is what my sentiment looked like after I embossed it
"….it's almost SPRING!"
Next using a fine point permanent marker carefully trace the embossed sentiment.
TIP: Keep your original printed text handy to look at for guidance!
Here is my sentiment I wrote out on the front of the card using this technique…
…and here is my sentiment using the same font and technique on the inside!
I do like stamping sentiments but you are limited to what you can say with a stamp.
With this technique you can write out ANYTHING you desire and it can look neat and beautiful!
What do you think? Will YOU try this technique?
Happy Craft Writing,
Abbey