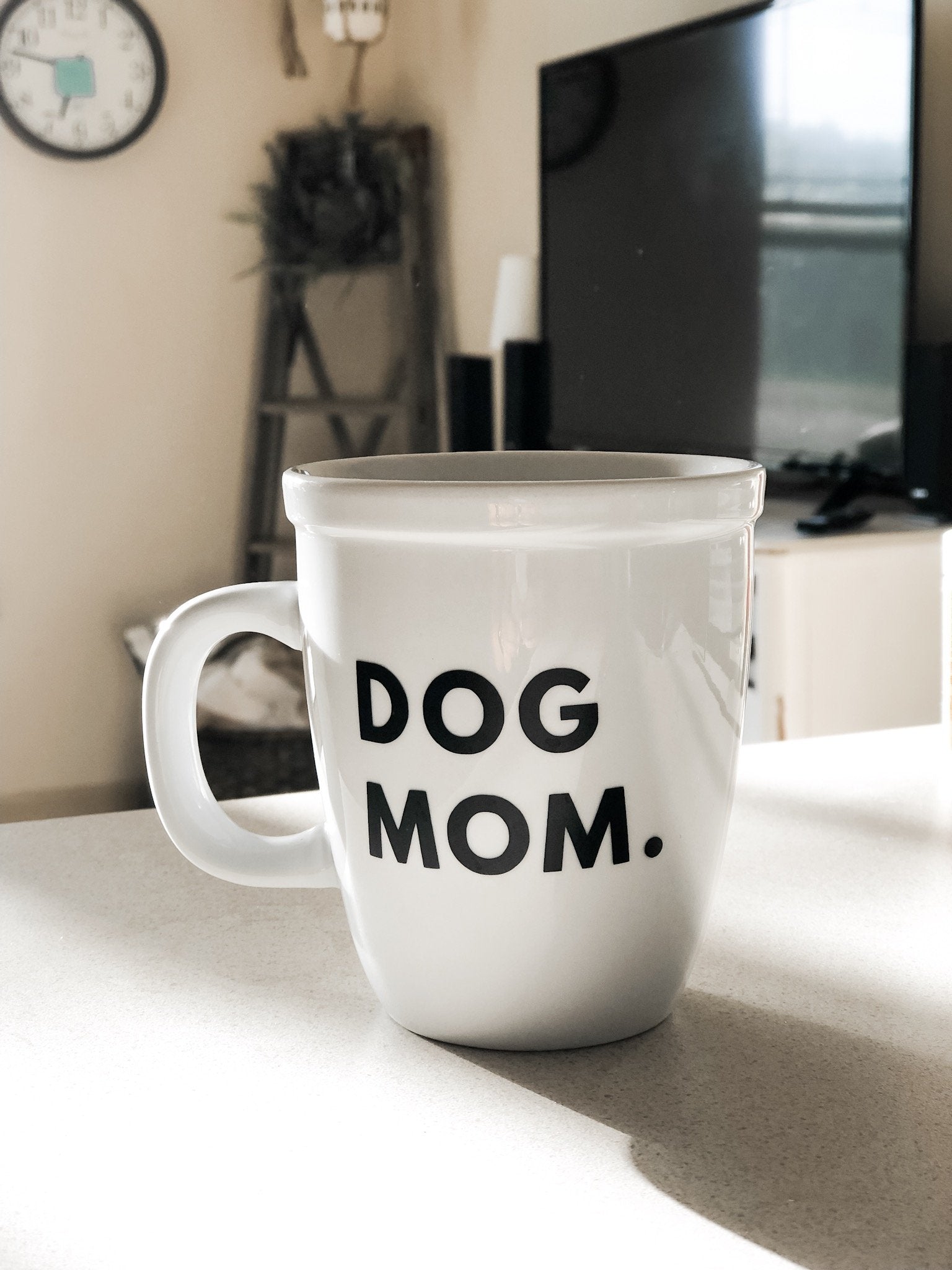 Cricut Vinyl: Can It Stand Up to the Dishwasher?
Mugs are for sure one my FAVORITE things to my make with my Cricut! They're usually pretty easy to make, they're great gifts and honestly, who doesn't love mugs?! I know, I have probably 25 in my cabinet already…but I'll never say no to more mugs (just don't tell my husband!)
But, there's just one thing that I haven't been fond of with making vinyl mugs…you're not supposed to wash them! For the longest time, everyone has always said that you have to hand wash them. Well, I don't know about you but it just doesn't always work well for me. I've forgotten a lot of times or my husband will load up the dishwasher and forget! So it got me thinking: Can you ACTUALLY wash your vinyl mugs in the dishwasher? Will the vinyl stand up to the dishwasher or will the vinyl peel off?
So…I decided to do an experiment! I decided I was going to wash my mug in the dishwasher 20 times to see how it stood up. The "Dog Mom" mug was made using Cricut's removable  vinyl . 
After twenty washes:
…well, there you have it guys! I know it's not that thrilling of an experiment because there's really no change to either one! The vinyl is still completely stuck!! There's no peeling or flaking. Nothing has moved. I'm so impressed with Cricut vinyl. I thought for sure that the removable vinyl would have started peeling off quickly, but I'm seriously shocked that it still looks brand new. This makes me so excited because now I can be assured that when I make mugs – either for myself or as gifts – they are going to last them AND they will be able to put them in the dishwasher.
Tip: Make sure you let your vinyl adhere to the mug for at least 48 hours before putting it in the dishwasher! The longer, the better.
Edit: After a year of washing this mug, the vinyl is still in place! Woohoo! I definitely think it helps that these letters are more chunky — if you had a design that was very intricate and tiny, there's less vinyl to stick to the mug. Just something to consider!
And this was even just removable vinyl! I think I need to try out some permanent vinyl now!
Related Posts
Cricut Tips & Tricks for Beginners: How to Remove Materials from a Cutting Mat
Cricut Beginner Tips: How to Clean Cricut Cutting Mats