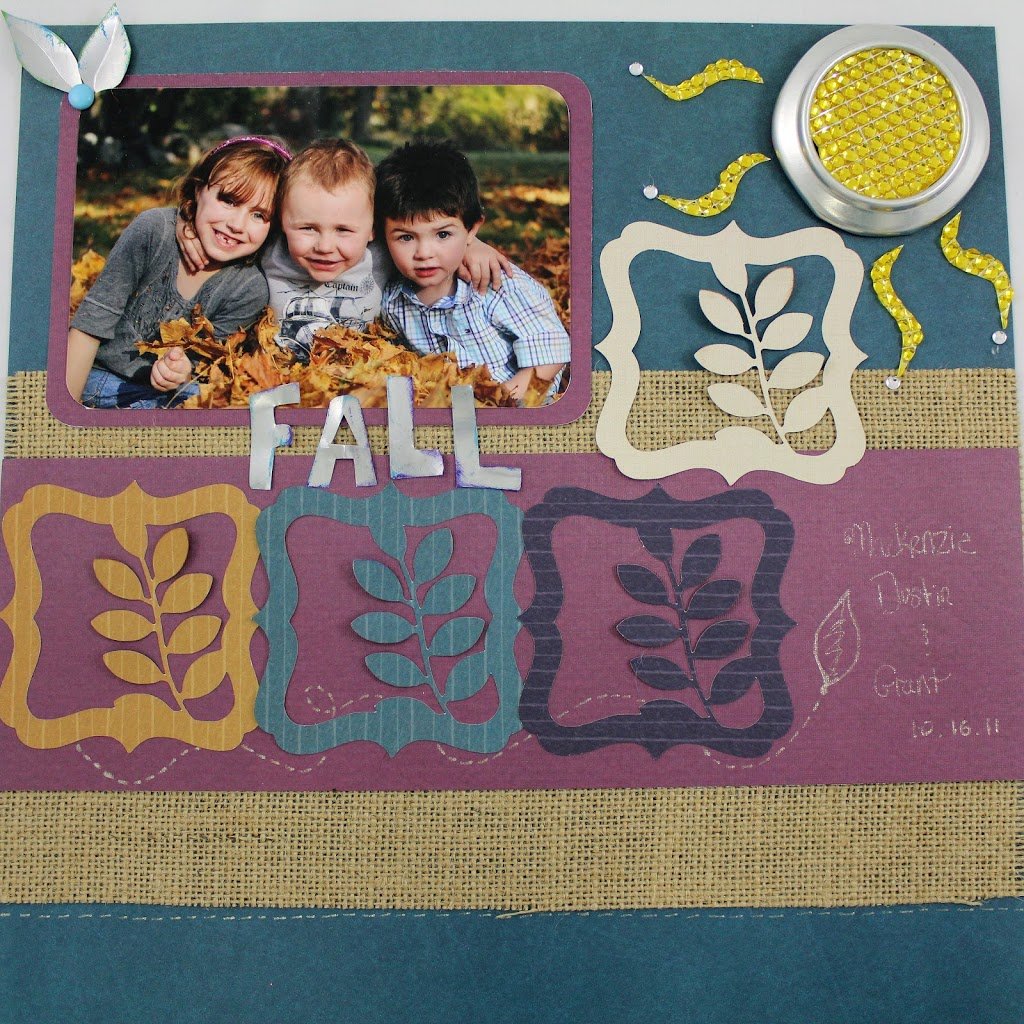 Cropped Mystery Challenge Winning Scrapbook Layouts
This past weekend I participated in the Cropped Mystery Challenge Event hosted by Craft-e-Corner and Megan Elizabeth! Challenge #2 was a scrapbook layout, and I was the winner of this challenge! YAY! Britten Linn from Two At A Time Designs also was a winner in this challenge and we moved on to the final round to compete for the Cropped title!
We were given 1 hour and a mystery pack including the following: A sheet of the Moxie Scarecrow paper, Self-Adhesive Rhinestone Sticker Sheet, An image from the Close To My Heart Art Philosophy Cricut Cartridge, Megan Elizabeth Sparkle Lightz Embellishments, a soda can, a sheet of Megan Elizabeth Paper Layerz paper, and an adhesive.
My favorite part of this challenge was the use of the soda can. This item was added last minute as a surprise to the viewers and us competitors! I cut my can to use the bottom for a "sun" base. The hardest part of this challenge was incorporating the bright yellow rhinestone sheet with my fall colors, but a bright yellow sun goes well with ANY season and colors! 
I also used the can to create some metal leaf embellishments and inked them with my Megan Elizabeth Ink Edgerz!
 Here is Britten Linn's winning layout! She used the rhinestone sheet as a back drop for the word fall and it look fabulous! The beautiful rich colors all work so well together and check out the scarecrows nose! She cut out a single rhinestone from her sheet to use as the nose! How clever and cute!
 Here's a closer look at the super fabulous rhinestone sheet! Did you know you can DIE CUT these sheets!? It's awesome!
One last look at the adorable scarecrow on her layout… such a wonderful fall layout! Well done Britten Linn!
What colors do YOU craft with in FALL?