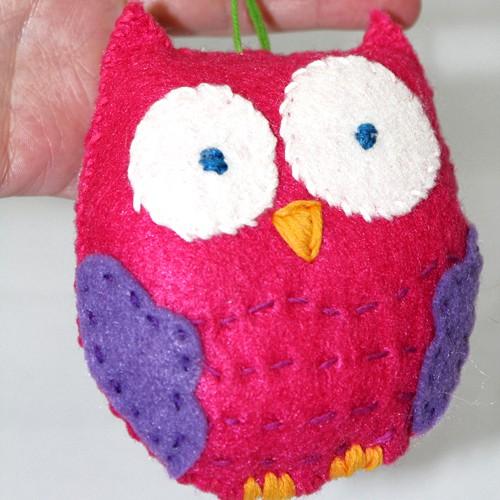 DIY Fun Felt Ornaments
Our designer Kala has done it again! She is on an ornament kick right now and making beautiful ornaments left and right! Here is her latest project- FELT ORNAMENTS!
 Simply cut out a few basic shapes out of desired color felt and then using various color of DMC floss, sew together your pieces.
The project over all is a little bit time consuming but not very difficult. Sew and create a more detailed ornament or choose a simple shape or character and start with something easier. Kala used the floss to add details too, like the Rudolph's eyes.
You can even add a few buttons for character!
 To stuff the ornaments you can use a simple polyester stuffing.
WHOO knew that felt ornaments were so stikin' cute! If you lack sewing talent like myself you could also check out some felt ornament applique kits. The pieces are cut for you!
Which ornament is YOUR favorite?