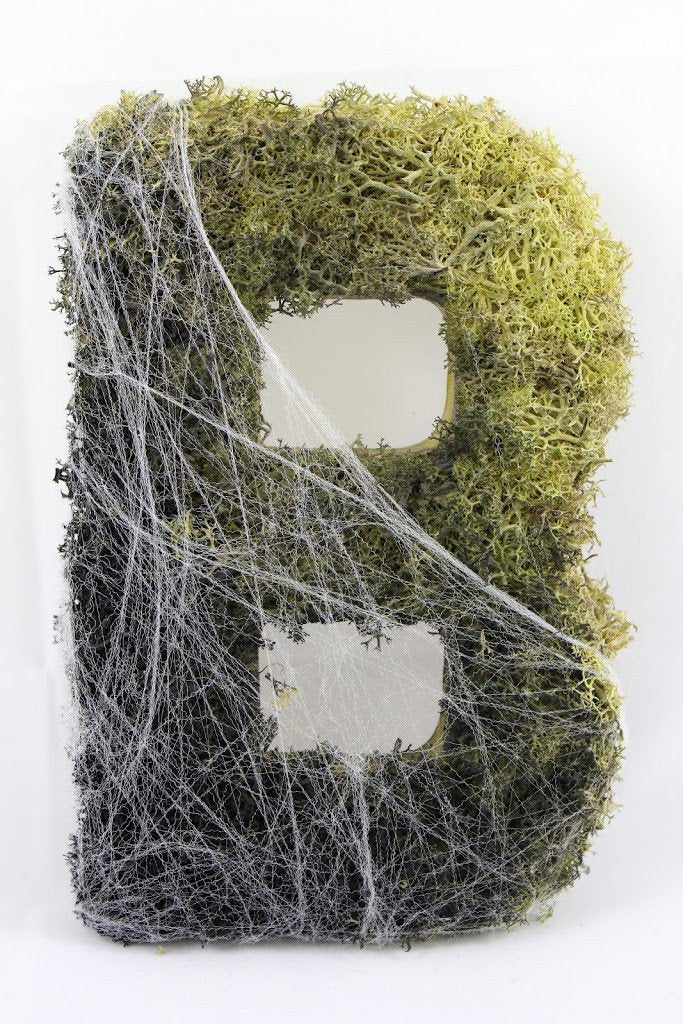 DIY Halloween Home Decor – B is for BOO!
 Add an eerie feel to your home this Halloween with these large moss covered letters!
I created this "B" and spruced it up for Halloween!
To make this project you simply hot glue reindeer moss to a wood or cardboard block letter. Then lightly spray paint a portion of the moss with a Black Spray Paint! Let dry and stretch some webbing over the letter! Do this to one letter or a whole word!
 Here is a close up of the webbing. Add these letters to a wall or shelf, or just set them on a table as part of a Halloween centerpiece! I have mine on a kitchen shelf. I added a candle next to it so when i light the candle and it's dark the light flickers off of the webbing!
B is for BOO! Happy Halloween crafting!
Hope you loved the idea!
What do you think? Should I add a spider to this web?