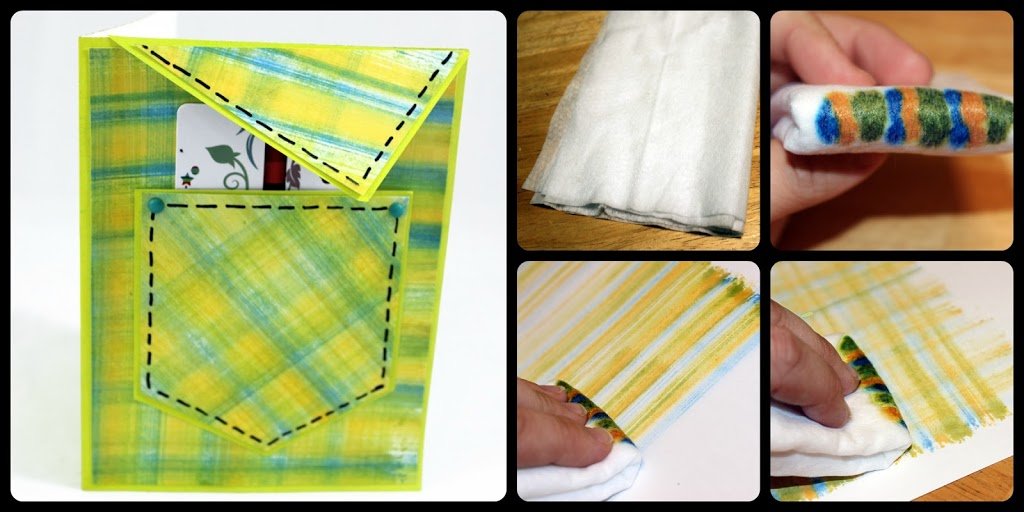 DIY Paper Inking Technique + Father's Day Card Tutorial
What do you get when you mix baby wipes and alcohol inks? A super simple and fun inking technique and endless DIY paper possibilities! 
Here is a wonderful tutorial brought to you by our designer Kala!
If you are a paper crafter and have ever used inks before, you might know that one major craft room must-have is baby wipes. If you didn't know that…now you do!
Baby wipes are a fabulous way to keep not only your hands and fingers clean, but your work area as well. They work wonders when it comes to cleaning off stamps and wiping up glitter!

For this technique, you will want to lay three baby wipes on top of each other and fold them in half. Then fold them in half again…and again….and again! 
(until you end up with a thick square) 
Some baby wipes have patterns on them, but no worries! The pattern will not affect your finished product!  
Once your wipes are folded into a nice thick square take

the caps of your alcohol

re-inkers. I used Tim Holtz Adirondack Brights 1 oz re-inkers in Sunshine Yellow, Sail BoatBlue and Citrus

. 
I have found that 3 colors work best for a plaid pattern, but feel free to experiment. Draw lines on the edge of the folded end of your baby wipe square with the inks.  Alternate colors to  create your stripe pattern.