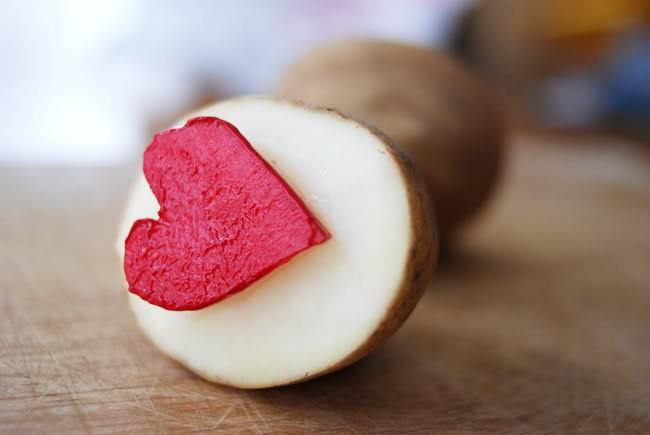 DIY Stamps With Household Items
Check Out these great ideas of how YOU can make your own creative stamps right at home…
 and most of the time, in the KITCHEN! 
Ok Ok – so maybe not the hot glue stamp, but who knows, you could craft in the kitchen. You'd have crafts AND food right at your fingertips! Sounds like a plan to me
First let's start with a tool that every crafter should have, a hot glue gun! If you do not have one, you should get one! I use it for EVERYTHING! They are relatively inexpensive too! Take an old tin, or anything flat and use the hot glue to create a design all your own. The hot glue gun will be a bit hard to keep the glue stream consistent, but even just for patterns thins is a simple and great way to recycle and create your own stamp with tools you already have!
Next up.. Make your own foam on wine cork stamps! The craft foam is SUPER cheap and if your a wine drinker, then you should have a few corks laying around. Also, you could probably go to your local restaurants and ask for them to save corks for you. These were made by
Michele Pacey.
Another fun way to make basic shape stamps is with potatoes! They carve nicely and are easy to work with. This would be a fun project to do with kids. This potato stamp was made by 
Melanie
Check it out!
Well, there you have it! A few simple and crafty ways to use things around the house and kitchen to create stamps! Have a wonderful weekend everyone!
Happy Crafting!
 WHICH STAMP DO YOU LOVE & WANT TO TRY?