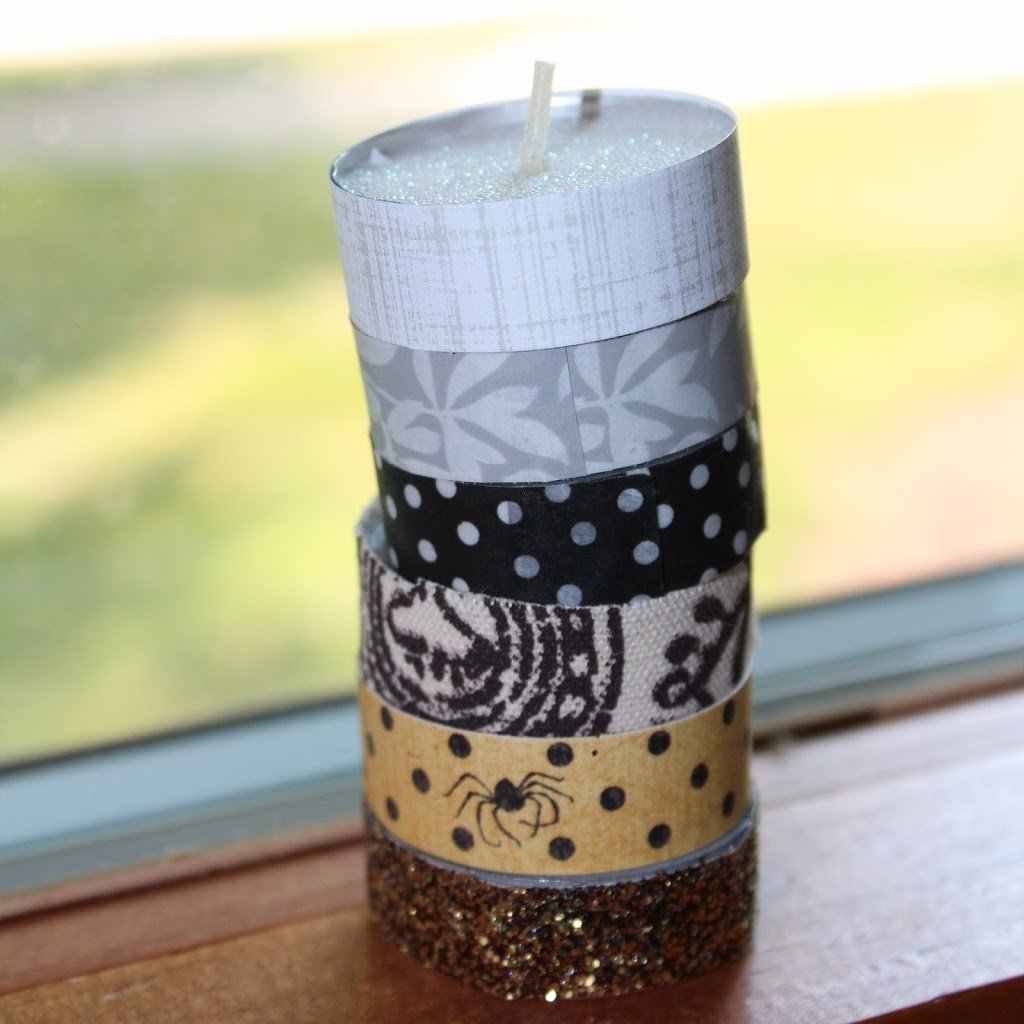 DIY Tealight Candle Makeover
Make your own one-of-a-kind tea light candles for your home or for a gift!
Cleaning out my closet today, I found an old pack of 100 white tea light candles. I've had them for years and the pack hardly has a dent in it. I wanted a way to be able to use them as decoration and change them without spending a lot of money!
 Here is my plain Jane tea light. As much as I love candles, these were a bit boring and needed a face lift!First, the most simple and genius idea ever, paper! You can literally use ANY paper. Think of the possibilities! Using my Wescott Paper Cutter, I cut a strip to size and then taped the ends together using using 3M double-sided tape! EASY-PEEZY! If you are worried about the paper getting hot and starting on fire, you can spray your paper with a fire retardant spray which you can get at your local craft store.
 I made the ring to size so I can slip it on and off once the candle is gone. The paper is from S.E.I.
 Here are the others I made using various different mediums.
Top- White "birch" looking paper with White Ranger Dry Glitter added to the candle wax
Left Center- Canvas Paper by S.E.I
Right Center- Washi Tape
Bottom Left- Smash Tape
Bottom Center- S.E.I Halloween Paper
Bottom Right- American Craft Glitter Paper
The possibilities are endless. These are just a few of the ideas I came up with. I personally LOVE the canvas. My second favorite? The black and white polka dot Smash Tape covered candle!
I kid you not, these took me about 5 minutes in total and they cost next to nothing!
I hope you love the idea and happy candle crafting!
WHICH CANDLE IS YOUR FAVORITE?
(comment below, I'd LOVE to know!)