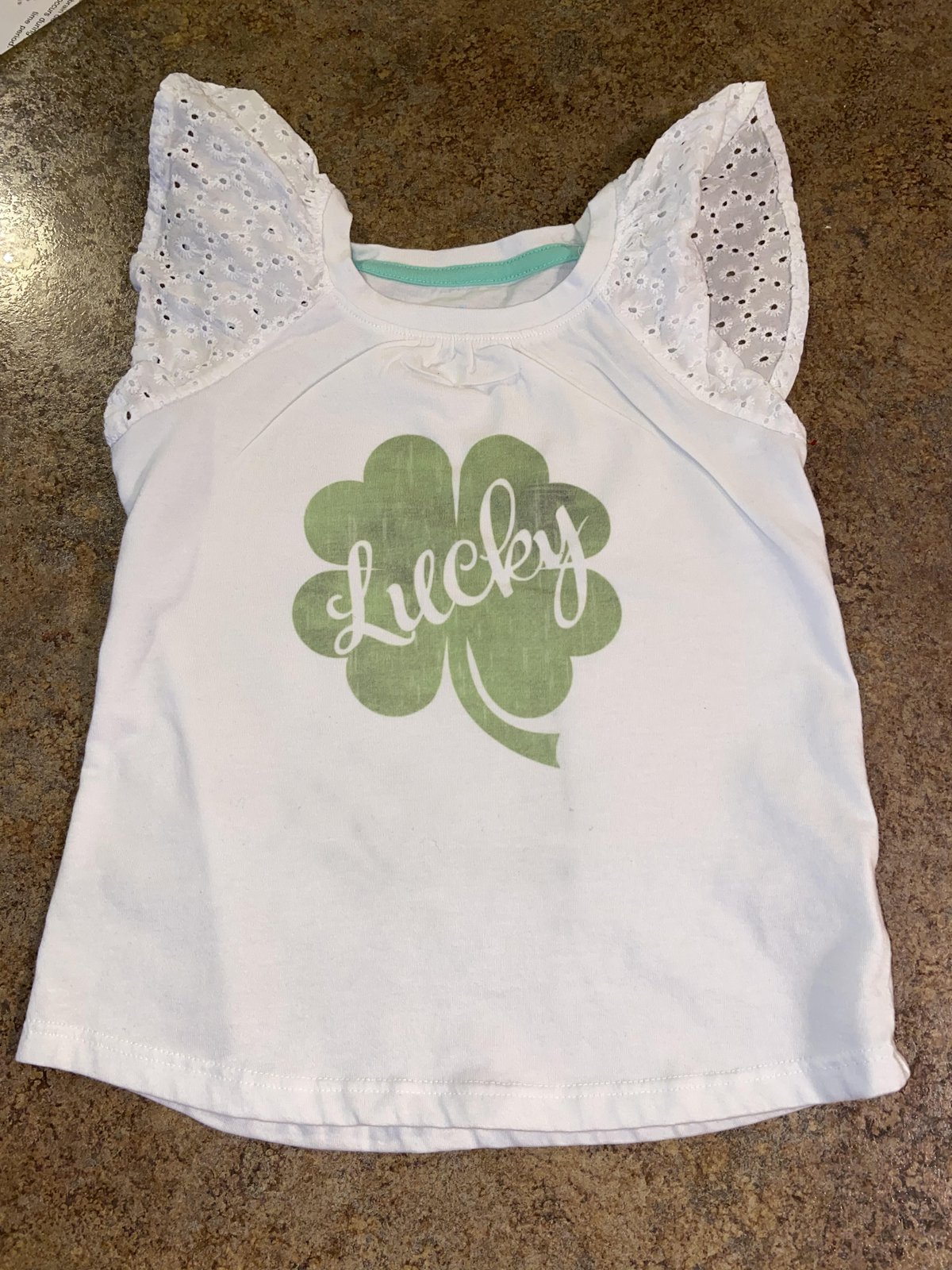 Finally, I got the courage to try Cricut Infusible Ink!
Hi everyone!  My husband works for Craft-e-Corner and I asked him to pick up some green Infusible Ink transfer sheets to try out some St. Patrick's day shirts for the kiddos.  

I'll admit, I was a little intimidated by this product, but once I read up about it both on the Cricut Website and watched some Cract-e-Corner Youtube videos as well, I was ready to jump in and go for it!
Probably the strangest thing about this whole process was the time it takes to use the heat press.  Now I know why my kids grumble when I say "just a minute"!  It takes 2 minutes to press down with the heat press, but it seemed like an eternity.  Luckily enough, when it was all said and done, the shirts turned out perfectly.  I love the dimension that comes with the print, almost having a "texture" to it, more so than the other Iron on or Heat Transfer Vinyl materials.
I encourage everyone to give it a shot.  I also used the Cricut Heat Resistant Tape, and it made me feel assured knowing my design wasn't going anywhere.  You get a TON of tape if you're like me and use it sparingly.  If you had a few different decals to hold down, this would give you piece of mind that nothing is moving from where you want it.
Thanks everyone, best of luck using Infusible Ink to all of you - it's definitely worth the try!
- Jolene (Tom's wife)