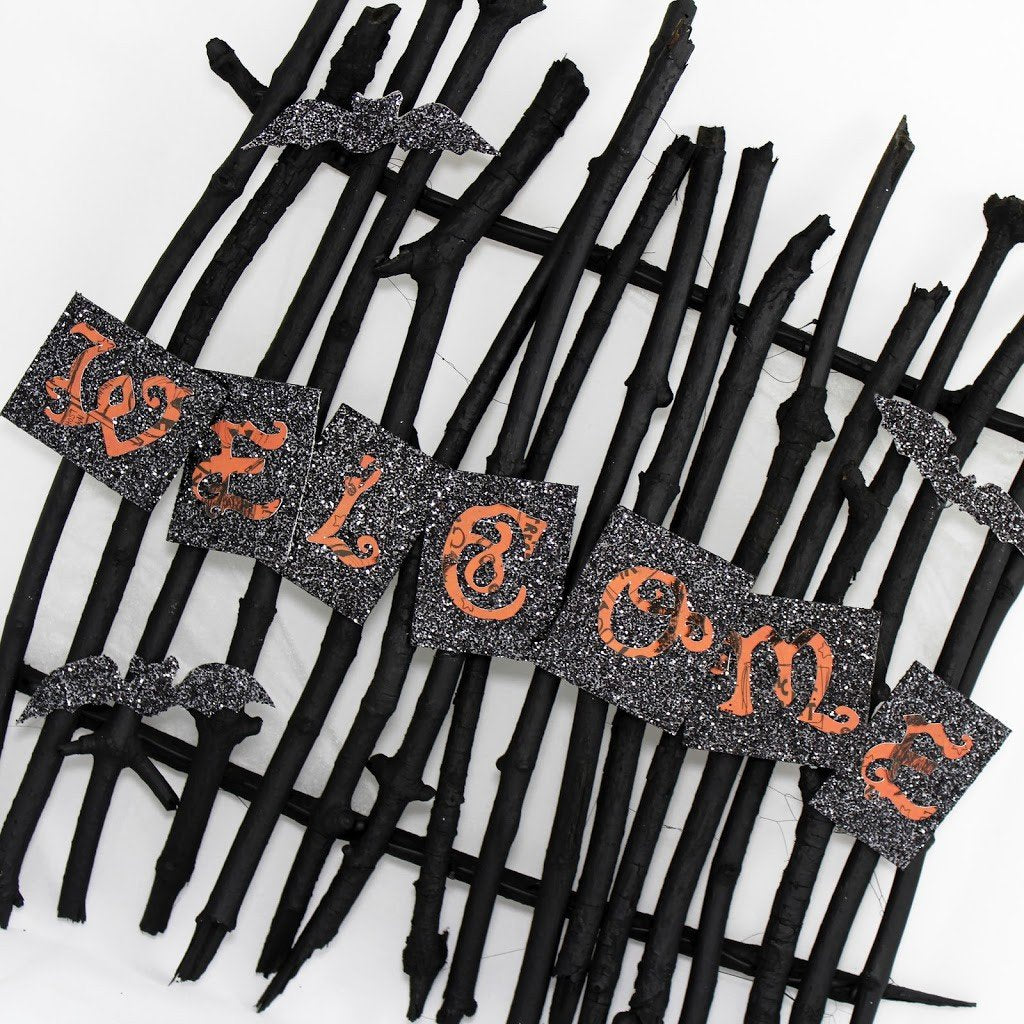 Frightfully Fun Bat Welcome Sign
Welcome to my cave…. I mean home! This Halloween "Welcome" sign has just enough sparkle and a  touch of spooky to be a great addition to my Halloween home decor!
I had some sticks left over from my previous stick spider web project. If you missed that one check it out here. I figured since I had the sticks and black spray paint on hand I should use them!
I first sprayed the sticks black and then hot glued them together to create a creepy fence look. Then using the Happy Hauntings Cricut Cartridge,  my Cricut Expression 2 Machine and American Crafts Glitter Paper, I cut out a few bats. They have just the right amount of bling!
For the lettering I cut out 7 glitter squares using my Wescott Paper Cutter and then added the letters "w-e-l-c-o-m-e" which I also cut out using the Happy Hauntings Cartridge. For the lettering I used the new SEI Halloween Paper.
Here is my final project. It is simple but has just enough color and sparkle to make it interesting without going overboard!
SUPPLIES USED:
Cricut Expression 2 Machine
Happy Haunting Cricit Cartridge
SEI Halloween Paper
Black Matte Spray Paint
Hot Glue
I-Bond Cordless Hot Glue Gun
American Crafts Glitter Paper
Wescott Paper Trimmer
Hope you like it!
Happy Haunting Halloween Crafting!
What Halloween image is your favorite to use on Halloween crafts? (Bats? Skulls? Pumpkins….???)