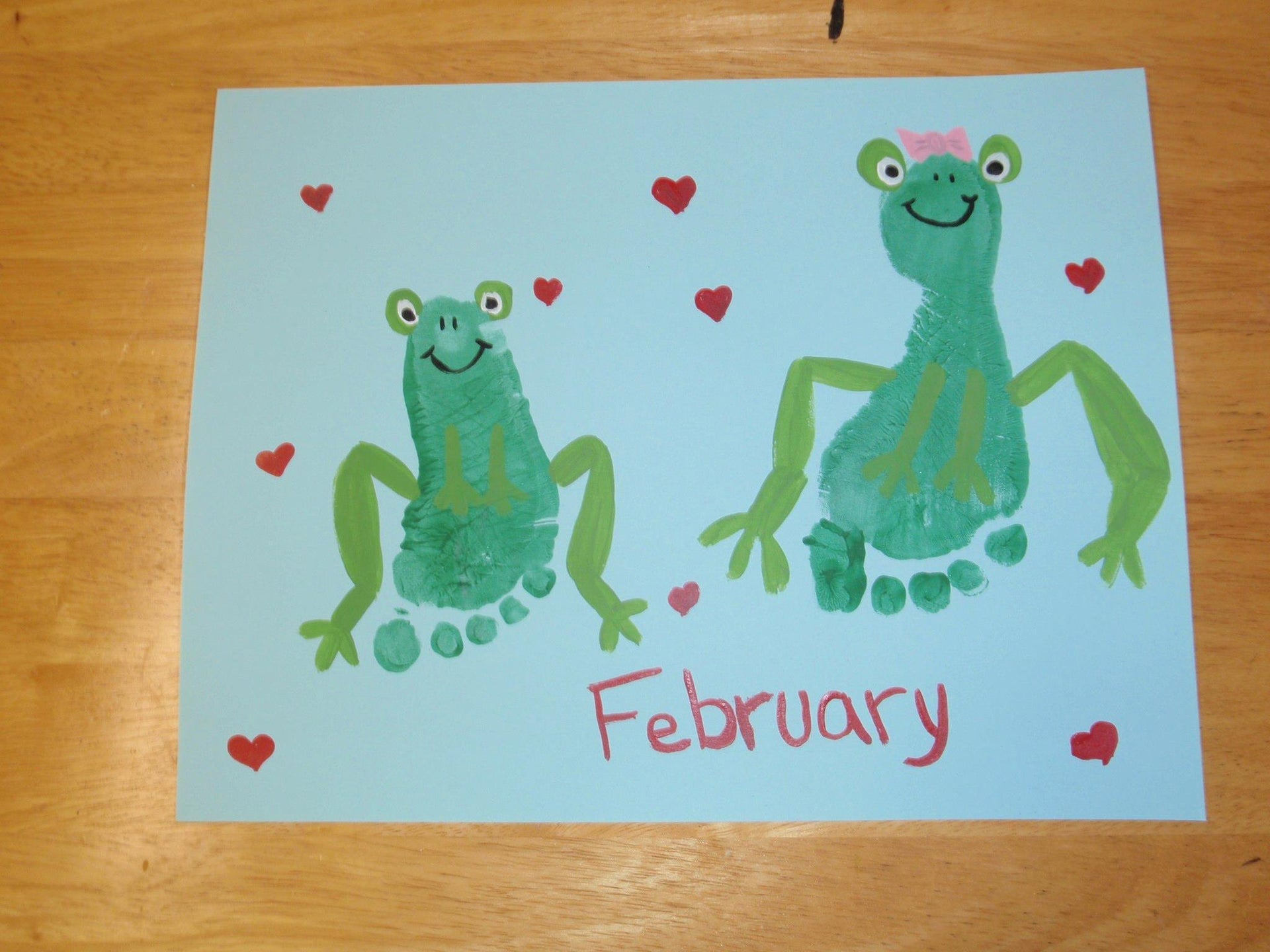 Frog Projects You Can Do
Today is Leap Day!  To celebrate this once every 4 years day, I have gathered a cute collection of frog themed projects for you to give a try!   Click on the links for more details on the projects.
1- These lovely frogs are a calendar page I made with my kiddos:
 2- These painted pebble tick-tack-toe frogs (and ladybugs!) from Attagirlsays:
3- These hungry clothespin frogs from Welcome Baby:
4- This frog from a foam cup by craftsbyamanda:
5- This cute flower pot turned frog by craftideas:
6- This awesome paper mache frog from ultimatepapermache:
7-This clay frog from melaniescrafts:
8- These tasty looking Oreo and pretzel chocolate frogs from bakingandboys:
9- This bowling ball turned frog from empressofdirt:
Hope you enjoy your Leap Day!
Will you be crafting frogs today?