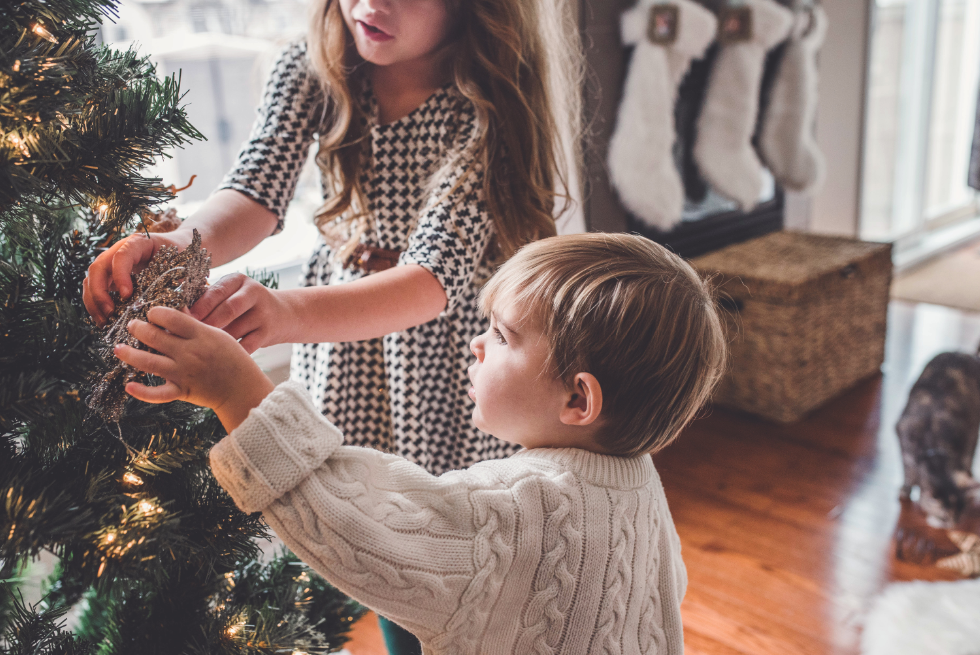 10 Christmas Craft Gifts for Kids
Christmas is going to be here before you know it! We've been compiling gift guides for all the people and furry friends in your life & today we're starting off with the kiddos. This post will provide you ten gift ideas to get your crafty kids! 
1. Simply Art Watercolor Paint Cakes 36/Pkg-Assorted Colors
If your kiddo is a crafter, then they're sure to love trying out watercolor! This set is perfect for students and beginning artists. It includes a rainbow of watercolor cakes and a brush in a snap-shut acrylic case.
2. Brush Set Value Pack
I don't think you can ever have enough brushes in your craft room. These brushes work with most media, and they are great for fine art and craft work. This pack has an assortment of nylon, bristle, sponge and camel hairbrushes in assorted sizes with wood handles. The pack includes 25 brushes in a variety of sizes.
3. Ready, Set, Cut! Kit
This kit will help your kiddos to learn how to cut eight different crafts! All they have to do is follow the dotted line. Includes easy grip scissors, eight illustrated cutting activities and over 300 stickers. Ages 3 and up.
4. Giant Art Jar 
Giant. Art. Jar. What could be better? It includes a variety of pom-poms, fringed crepe paper, sparkle sequins, rickrack, feathers, pipe cleaners, self-adhesive foam shapes, ABC felt shapes, wooden craft sticks, wiggly eyes, wooden buttons and spools, shaped buttons, confetti, paper, crepe paper, white craft glue, silver glitter glue, and zigzag scissors. AKA- full of amazing goodness. Ages 4 and up.
5. Kid's Scented Shimmer Paint Markers
Do you remember using these as a kid? I do and I LOVED them! This paint is scented and provides vibrant colors without the mess. Plus, it's non-toxic, washable and won't stain clothes. This package contains six 1.4oz bottles of shimmer scented paint markers in blue, green, purple, red, yellow and orange.
6. Painting By Numbers Kit
Speaking of things I used to love to do as a kid -- painting by numbers was definitely a favorite! It's so fun to see kids still enjoying it today. This kit contains six paint by number card stock boards with a different design on each. It also includes twelve painting pots in assorted colors, one brush, one example sheet and instructions.
7. Shrinky Dinks Kit
Who doesn't love Shrinky Dinks?! This pack includes 20 precut shapes, eight colored pencils, key chains, magnets, pipe cleaned, stands and instructions. The perfect Christmas gift!
8. Crayola Model Magic 14/Pkg
Pack is a colorful assortment of Model Magic modeling material. Model magic is a fun, unique, air-dry modeling material that allows kids to create keep able arts and crafts. Model Magic comes soft and pliable for easy use. Dried Model Magic crafts can be decorated with markers, acrylic paints and watercolors. This variety pack includes fourteen 0.5oz bags of Model Magic in the following nine colors: white, blue, yellow, green, red, black, orange, purple and brown and ten project cards to get you started. This kit is perfect for birthday party activities or other children gatherings.
9. Perler Fused Bead Kit
10. Artyfacts Portable Art Studio
Let your kids explore their artistic imaginations with this art set. With over 65 pieces in different art mediums the fun is virtually endless! This art set contains: twelve crayons, twelve oil pastels, twelve color markers, twelve colored pencils, twelve watercolor cakes, one 0.14oz tub of glue, one paintbrush, one paint palette, one pencil, one eraser, one sharpener, one ruler and one 12x8.5x1.5 inch carry case with snap closure and handle.
There you have it! 10 crafty gift ideas for the kiddos in your life. Let us know in the comments below what crafty gifts you are going to get your kids for Christmas this year!