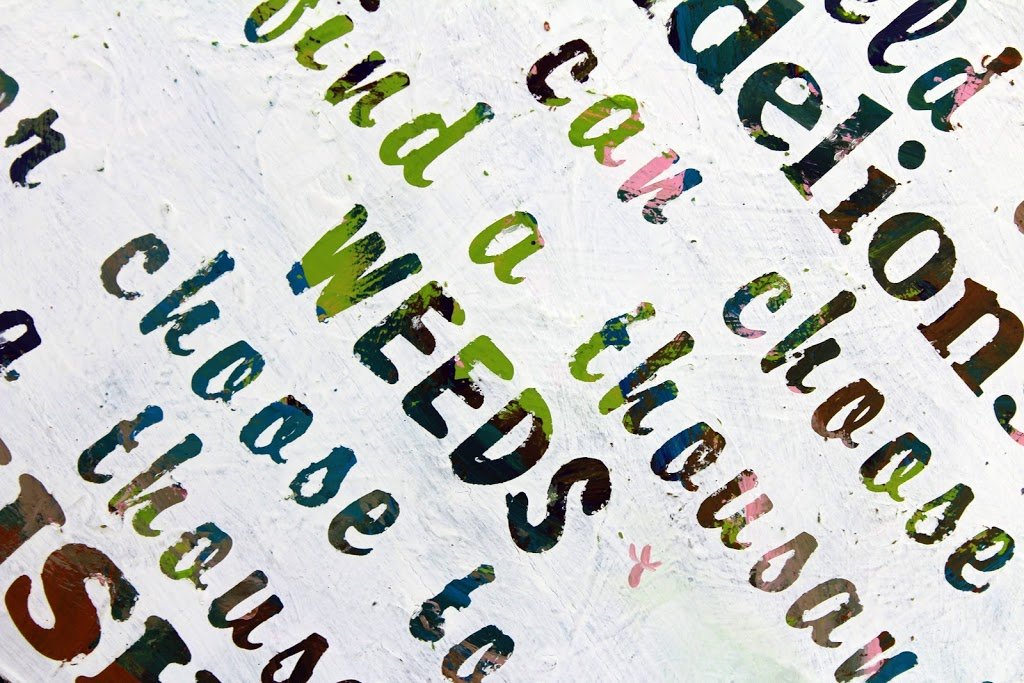 Handmade Vinyl Stencil Painted Plaque
H

andmade gifts are always the best kind. The work and care put into DIY gifts makes them that much more special to the person

receiving

them.
Here is

a

great DIY gift that will make anyone smile…
For this project

 I used vinyl and the PVPP method- what is the PVPP method?  Read on to find out more!
To make this plaque, I used the PVPP method.  This means Paint, Vinyl, Paint, Peel.  It's a way to use your vinyl as a stencil!
To start, I had my kids paint a wall hanging sized piece of wood.
I had each child pick out a few colors of paint they liked best.  I didn't pay much attention to if the paint "went together," this was a family project, so of course it goes!
TIP: Use only one color at a time and partially blow dry the paint between colors so they do not mix together and make a muddy gray color.
Next I used my Cameo and cut out the saying using  Premium Silhouette Vinyl. Using transfer paper, I transferred the type to the wooden plaque.  I love the saying:
"When you find a field of dandelions, 
you can choose to find a thousand weeds 
or choose to find a thousand wishes."
Next take a white acrylic paint and paint over the entire surface. Let dry overnight.
After the paint is fully dry, slowly peel off the vinyl. When the vinyl is peeled away the bright colored background shows through!
Here is a finished picture of the wood plaque after all of the vinyl was peeled away.
For the finishing touches, I hand painted on three dandelions. It turned out beautiful!
Well, I hope you loved the project and are inspired to make your own vinyl stencil painting.
 This project would make a great holiday gift and can be altered to fit your needs. Use a canvas or plaque of any size, different fonts or shapes and your favorite colored paints.
Take this idea and run with it! Happy creative crafting!
What saying would you use for this project?