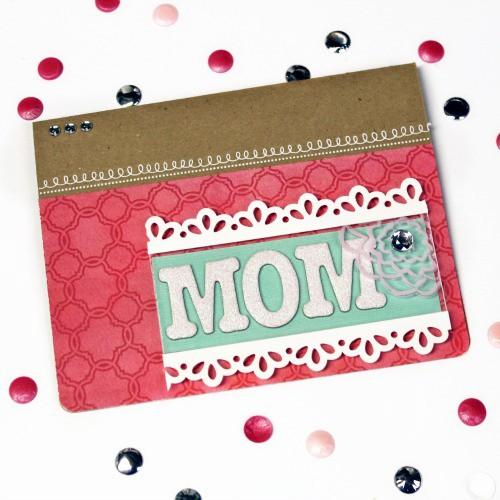 Inking On Transparencies: Mother's Day Card Tutorial.
"If you all could have an endless supply of one craft item, what would it be?"
One reader's response: TIME! (so true!)
 Using my Megan Elizabeth Adhesive Foam, I cut 4 very skinny strips and added them to the corners of my rectangle transparency (behind the boarder). This way, you can pop up my rectangle without seeing the adhesive through the transparency.