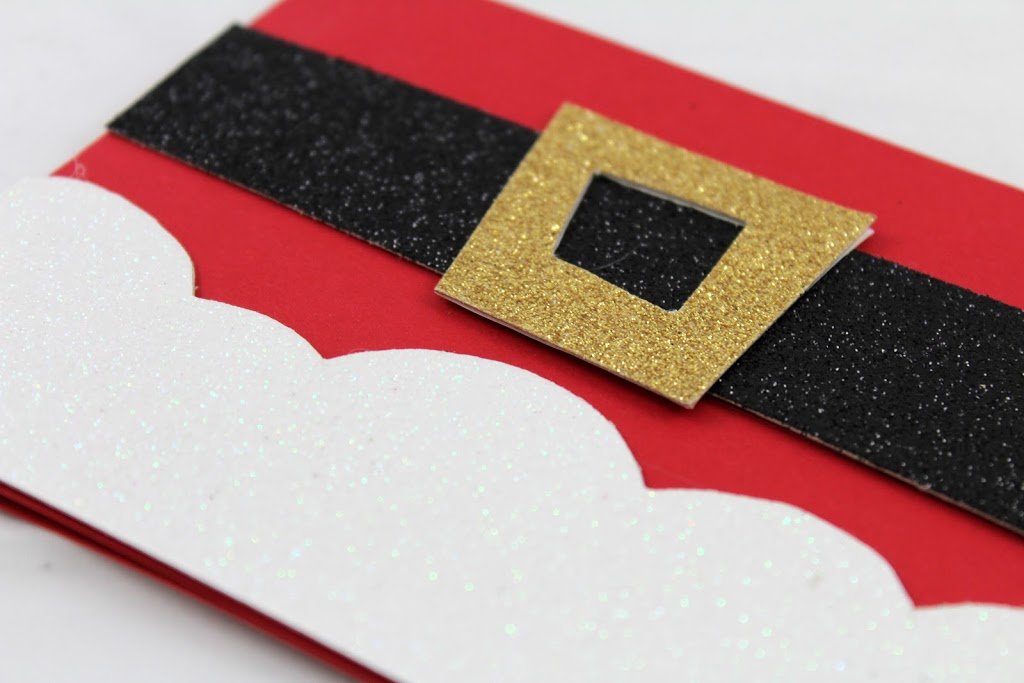 Last Minute Christmas Card – Making Multiple Cards Quickly!
Happy Holiday Crafting to you all…
 Looking for a fast a quick last minute Christmas card idea?
Here is a super cute & simple holiday card for all you procrastinators out there!
Card designed by Kala.
Use a simple red cardstock for the backdrop. Add a simple black strip of paper across the center of the page for Santa's belt. Next cut out a simple belt shape and white 'fluff' for the bottom of the card.
All three of the cutouts on this card we done using American Crafts Glitter Paper for a little bit of sparkle.
SUPPLIES: