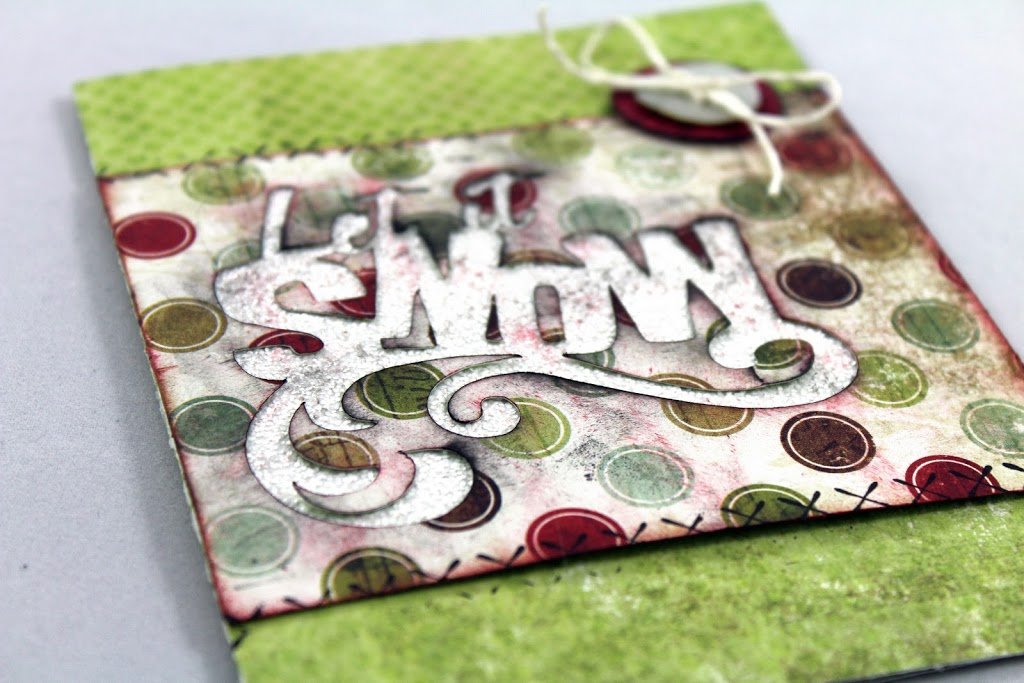 Let It Snow! Holiday Layered Card Inspiration.
Let it snow, let it snow, let it snow
:::not so great singing voice:::
Happy December – The holiday season is HERE!
Here's a card perfect for this time of YEAR!
For this card I used my favorite holiday paper,
My Minds Eye Holly Jolly Jingle Bells
! On one side you have an awesome bright green polka dot pattern that is flat but gives the look that it is textured and on the reverse side is a distressed looking larger polka dot pattern with pretty greens, blues, browns and a
POP
of red!
I then took the same
red Ink Edgerz
along with the
black 1:00am Ink Edgerz
and lightly rubbed them over the open saying to add some slight definition to the edges of the words. The little 1 inch
inks
are perfect for inking small places! Then I ran my
We R Memory Keepers Sew Stamper
across the top and bottom for a 'stitched' effect! (love, love, love this tool)
…and
last but not least
, I added a red circle topped with a
pearlescent shell button
and tied it on the card with some cream twine!
All in all it really was quite simple. I used a combination of my favorite products and papers and the finished product turned out great! I love the little bits of non traditional blues and browns on the card.
WHAT DO YOU THINK?