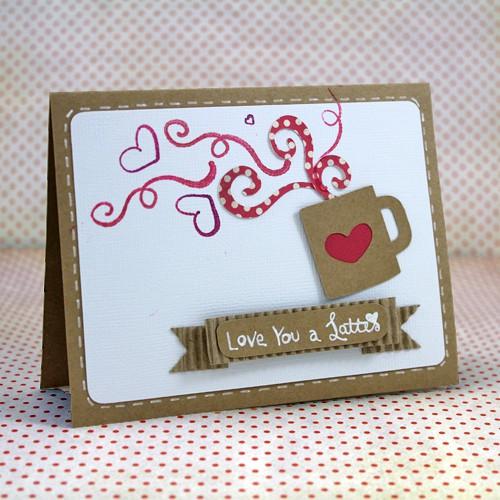 Love you Latte
…and this is what came of my little crafting haul. A super duper easy 'Love You A Latte" card!
Let's get to how this little cup of love was brewed…
Cut a long top strip for the top of the banner and two smaller 'pennant' ends. I just used my scissors for this part.
Using my Megan Elizabeth 3D foam adhesive sheet, I cut out two very small pieces and used them to pop up my banner.
The stamped hearts were the last finishing touch!
 Overall the card is very simple and by using basic colors and papers, the pink really POPS!
Hope you love the card!
Happy Crafting,
Abbey