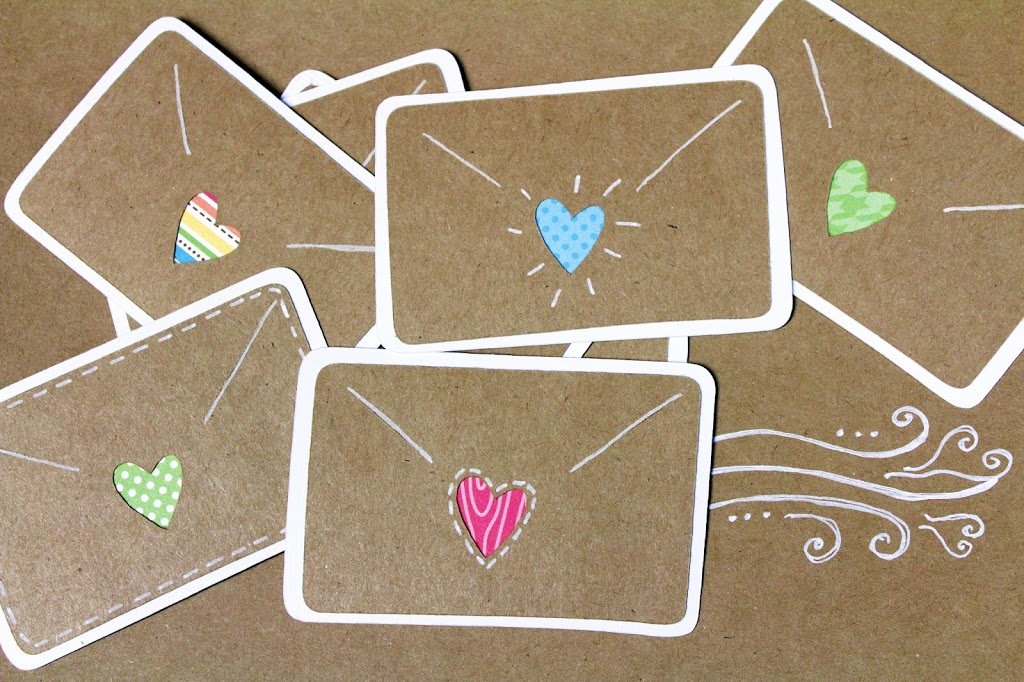 Making Multiple {Mini Love Notes} Cricut Auto Fill How-To
Mini Love Notes- Part II
Here is a quick tutorial of how to use auto-fill to make multiple of these little love notes in no time!
So using my Cricut Expression 2 Machine, Kraft Cardstock (8.5″x11″), and the Doodlecharms Cricut Cartridge, I cut out 10 of these little letters at once!
 Using the settings on my machine I first set the paper size to 8.5″x11. This way my machine 'knows' exactly how much cutting space I am working with. Next choose your image (just one) and make it    whatever size you choose.Then hit the auto-fill button and your machine will automatically fill in the cutting area with as many of the shapes as possible. In this case I could fit 8!
Here is an awesome video by our friend Megan Elizabeth showing how easy it is to use the auto-fill feature on the Cricut Expression 2 Machine!
Click on the Image below to watch video.
After the machine finished cutting using an Xacto Knife I finished cutting out off of the hearts to make a heart punch out. (See
Love Letter – Part I
for details)
Using some of the all NEW, ever so bright and cheery, papers from the all New (not yet released) DoodleBug Flower Box Line, I cut out 8 small squares.
To make sure all the colors and papers looked good together I first layed them all out on my Scrap'n Easel.
I love using my Scrap'n Easel to organize my crafting thoughts and ideas…
If your anything like me you change your mind a million and one times before project is complete! With the Scrap'n Easel, you just use magnets to lay everything out to your liking and then adhere everything.
Using the auto-fill feature once more on my Cricut Expression 2 Machine, I cut out 8 white cardstock 'shadows' of the letter image, just slightly bigger in size than the original image.
*An image 'shadow' is the same image but with no details, just the solid outline of the image*
 Then I took my White Gel Pen and added a little fun flair to all of the envelopes.
A little white stitching here…a little fun burst there…
I left the back side of these little notes blank. A perfect spot to jot a cute note to your loved one and leave them in fun hiding places.
I asked our Facebook followers..where would YOU leave a little love note?
So far we've got
-backpack
-lunchbox
-inside a labtop (good one)
-in a wallett
Where would YOU leave a little love note???