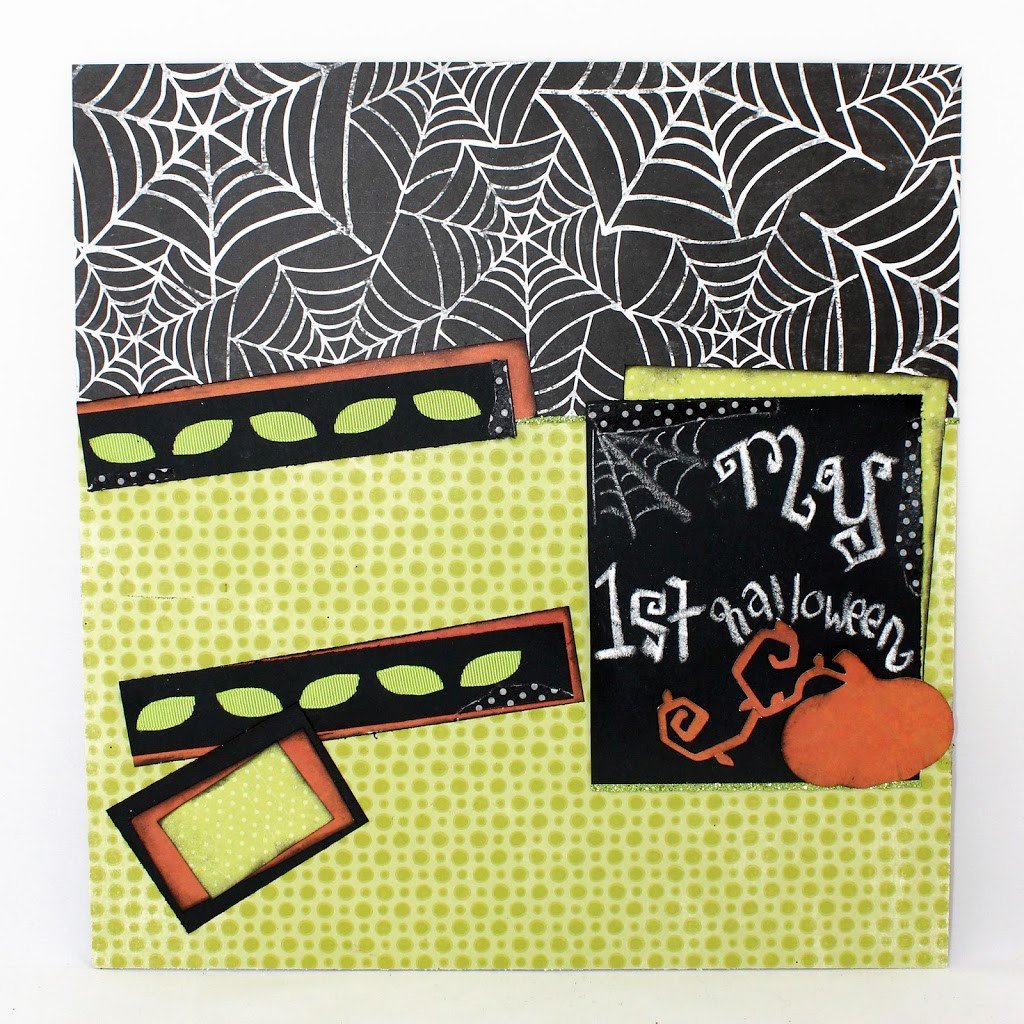 My First Halloween Scrapbook Layout
Can you believe it's September already!? Jeesh! How time flies! I am beyond excited to dress up Lo (Lauren, my 9 month old daughter) and take way too many pictures this Halloween!
 Here is a "My First Halloween" layout I created to display and store Lo's very first Halloween memories! I left the layout empty for now until I get a good shot of her all dressed up this year! I am thinking a black & white photo will look the best! What do you think?
Craft-e-Corner just got in an all new shipment of the Sew Ribbon Ribbon Cutters and ribbons and they are flying off the shelves! I was so excited to use this tool and add some ribbon detail to my crafts! I love that the Sew Ribbon Pack comes in three different shades and the tool was SEW easy to use! (Get it? Sew easy…) I made sure to add a black distressed 'grunge' look to the papers and borders using my Black 1:00am Megan Elizabeth Ink Edgerz Ink Pad!
The pumpkin was cut out using the Cricut Expression 2 Machine and the Happy Hauntings Cricut Cartridge. I added the web and words using white chalk on American Crafts Black Cardstock.
TIP: Use hairspray to coat the chalk so it does not smudge!
I hope you love the layout and love the Sew Ribbon detail on it as much as i do!
Let's take a vote! What should I dress Lo as for Halloween???