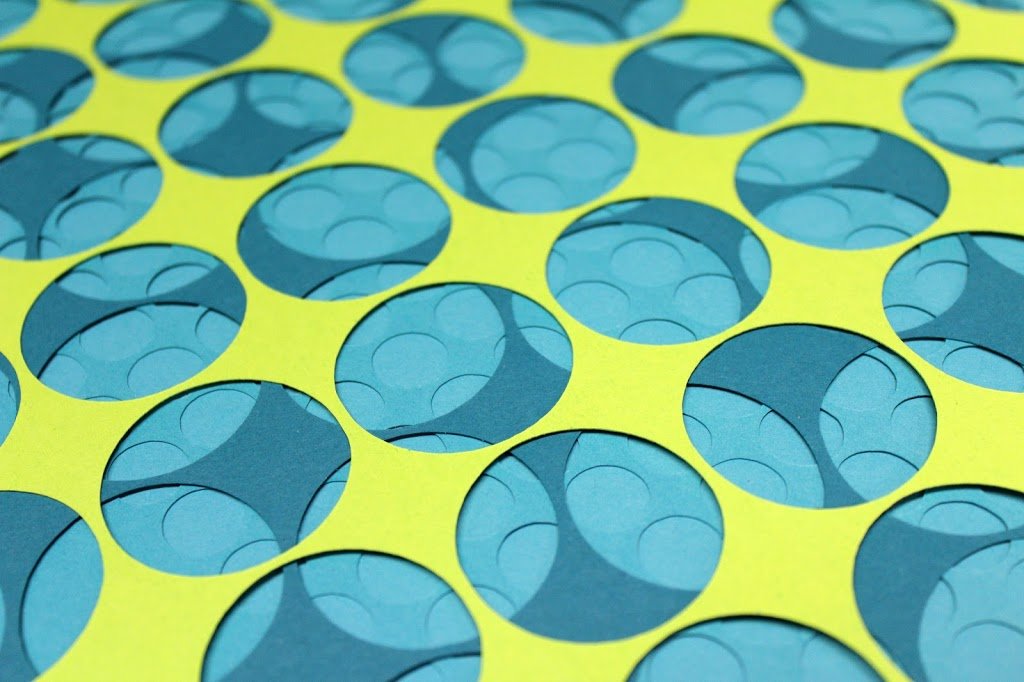 Recycle Your Cricut 'Trash' Into A Scrapbook Background!
Today we're going to talk about an awesome Cricut Expression and Cricut Expression 2 feature that ROCKS! This weekend I was working on making some circle confetti for my sister's baby shower and I stumbled upon a few fun ideas using the auto-fill feature on my machine…
First let's start with 'What the heck is Auto-Fill?"
Auto-Fill is a feature on the Cricut Expression Machines that let's you choose a shape at the size you'd like, and then with the simple click on a button, it fills the entire 12×12 cutting surface with the same duplicate image!
Here is a great video and project tutorial by our fabulous friend Megan Elizabeth on exactly how to use this feature and some great tips and tricks of working your Expression 2 Machine using this feature!
Using the auto-fill feature on my Cricut Expression 2 Machine, I cut out about 7 full pages worth of various sized circles. Every 12×12 sheet of paper was a different size circle. I was able to set up the machine, press cut and walk away!
This feature is wonderful for card making and for using when you want to use the same shape or image more than once. I do personally like making homemade paper confetti like the circle confetti I made here. Even better though is how to use the 'trash' and negative paper from the cut!
 After the entire paper of circles was cut I peeled off the negative of the die cuts which happened to be an entire 12×12 sheet covered in circles! What a COOL pattern! My mind got thinking and I just could NOT throw this away.
 So instead I got out my Scrapn' Easel and started to play around with backgrounds for a scrapbook layout using the negative of my circles!
For this specific page I used the auto-fill feature to cut out all of the circles, but instead pressed stop cutting a little more than halfway through the cutting. I did this so it would leave some space for scrapbooking/writing and some solid page space!
I love how this turned out and I ended up pairing my circle auto-fill negative with a bright orange chevron paper from the Bella Blvd Birthday Boy Collection!
Hope you love the idea!
What have you or would you use auto-fill for?