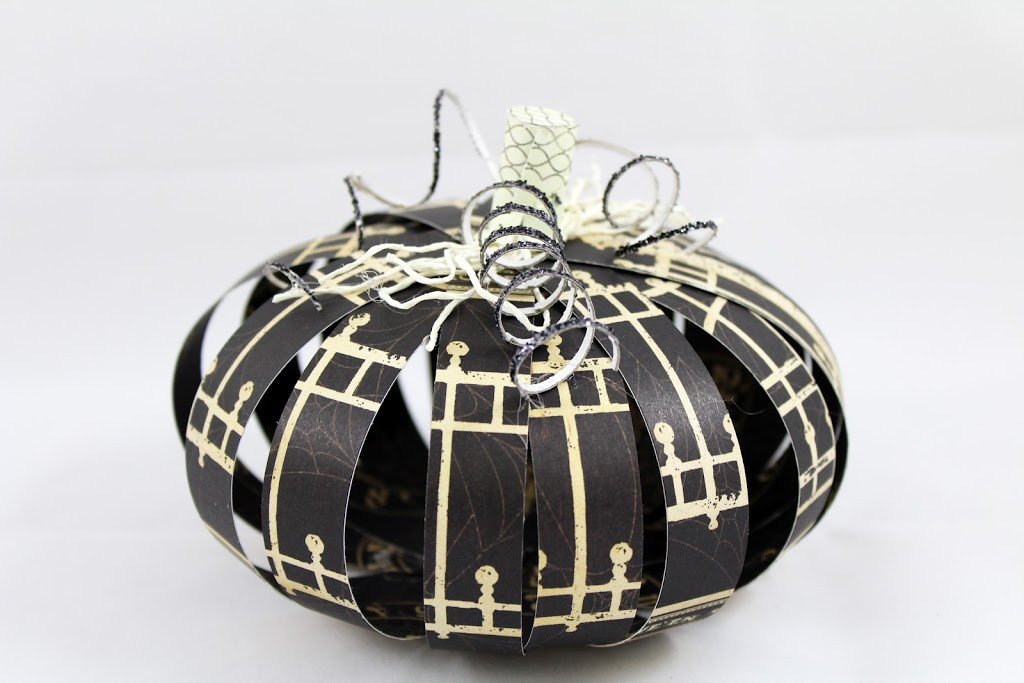 Scrap Paper Pumpkin Projects
Pumpkins are not only a great symbol for Fall, but for Halloween & Thanksgiving too! So let's show some pumpkin love all season long…
 Just a few 12in paper strip scraps is all you need! Cut them in half until you have about 15 6inch strips. Mix & match patterns and colors for variety or keep them all the same!
Here are a few Pumpkins for Inspiration…
 For this pumpkin I kept it simple with blacks and whites. Great for fall or Halloween!I used the Graphic 45 New Happy Haunting Paper, May Arts Ribbon & American Crafts Glitter Paper!
 For this one I used a beautiful Autumn themed paper with rich reds, greens, golds and browns! I used a May Arts Cream Cord Ribbon to bend and form the leaf shape you see here. A little patience and a touch of hot glue and you have a simple ribbon leaf for your project!
This one is my favorite! A perfect combination of bright purples greens with hints of bronze! Perfect for Halloween! I used all SEI cardstock and American Crafts Glitter Paper for this project.
Hope you got some good ideas and love all of these paper pumpkins!
What is YOUR favorite way to decorate with pumpkins???