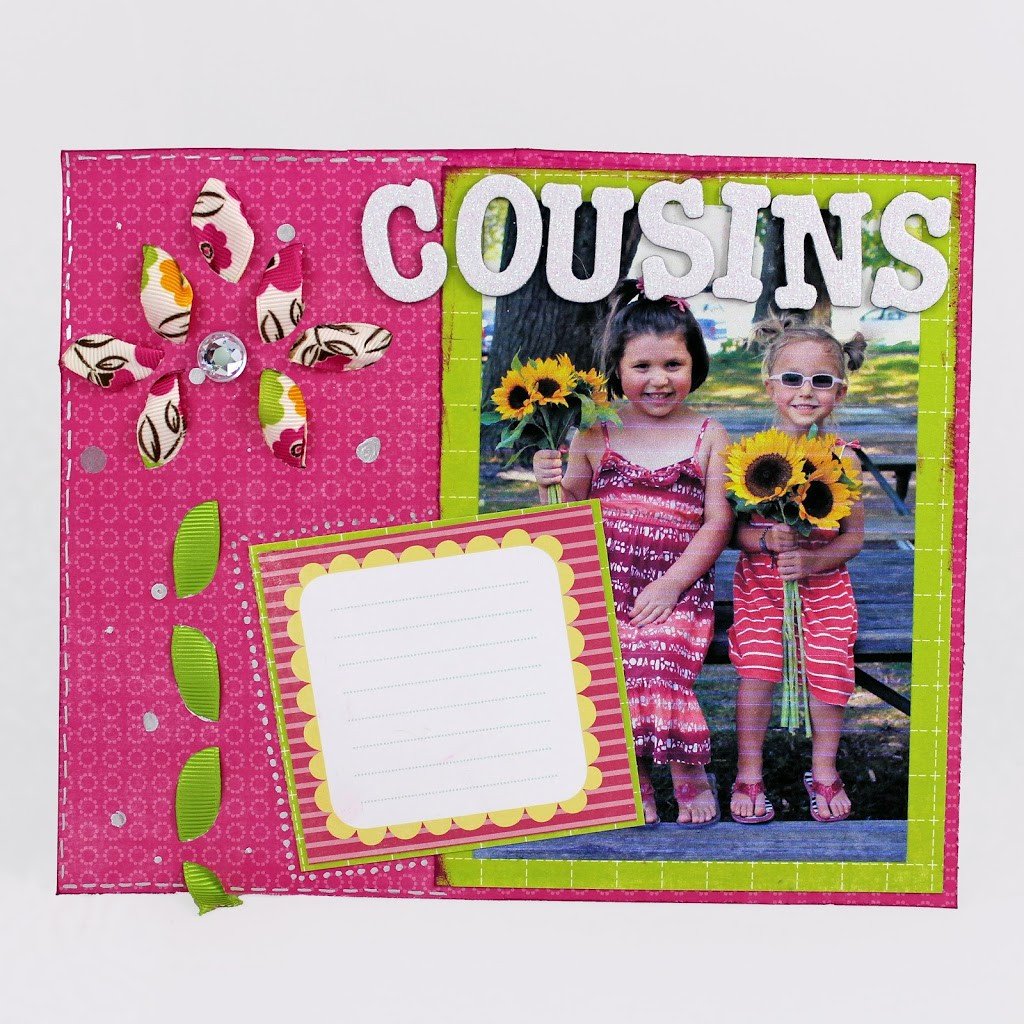 Scrapping Your Last Days Of Summer – Ribbon Flower Card
As summer comes to an end don't forget to finish up crafting all of your summer memories!
This is a layout I made of my two nieces, Bella & Gina, picking up sunflowers at the local farmers market a few weeks ago.
I layered a variety of papers from the Echo Park Summer Days Kit to create a bright and vibrant backdrop. I created the ribbon flower shape with my new Sew Ribbon Leaf Punch! Last I added a touch of glam with a Gem center for the flower and a few Silver Gel Pen dots and stitches.
…and see those silver blobs around the flower? Yes, this was due to my pen bursting all over my project and hands! I thought it wasn't to bad, and nothing if perfect, right? I think our flaws in life make us beautiful and add character, just like these silver ink blobs! (That may be a bit overstated, but I did not want to waste this beautiful project!)
There is nothing like family and I am the only one in my family that moved out of town so I cherish the times I get to spend with these girls and scrapping the memory just means that much more!
Echo Park Summer Days Kit 
American Crafts Glitter Thickers
Happy Crafting Craft-e-Corner followers! 
When you mess up on a project, do you save it or scrap it?