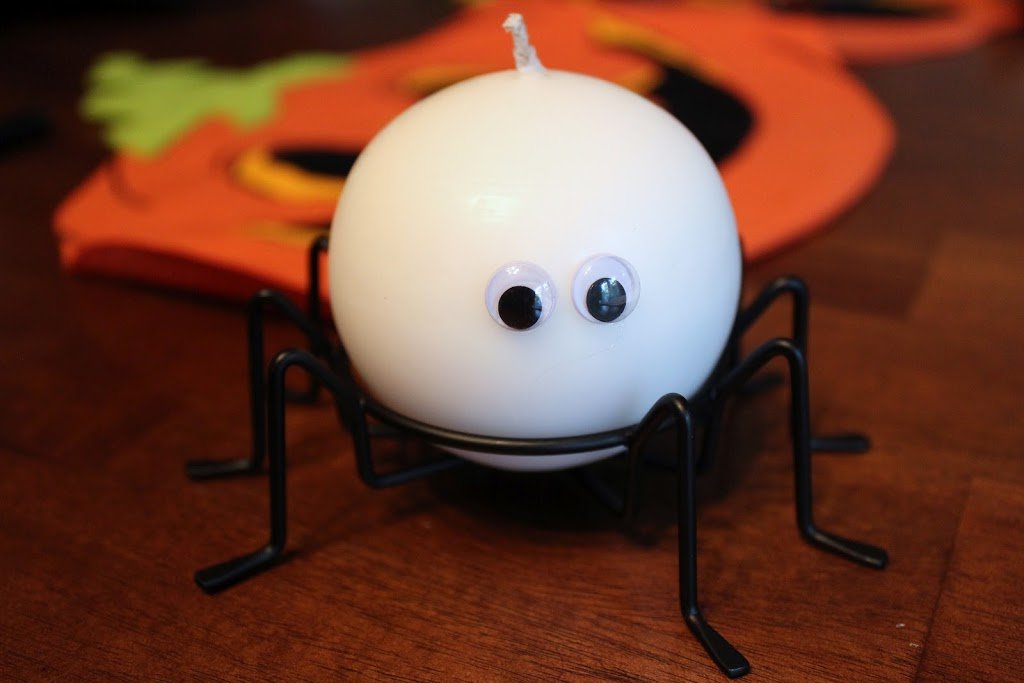 Spooky Spider Candle Tutorial
The "legs" of the spider is actually a cupcake holder. I got a 6 pack of these at Target, but I saw the same ones at my local Hobby Lobby Store as well. I then just added a simple white round candle and
hot glued
on some
googly eyes
! SIMPLE, SIMPLE, SIMPLE!
As you can see I did not actually burn them last year. They are too stinkin' cute to burn! The nice part is that if I ever want to use the cupcake holders all I have to do is take the candle right out and wash them. When I am done I can put the candle right back in!
 I am naming this little guy Mr. Spooky!
Happy Halloween Crafting! 
Hope you all enjoyed the post and the idea
I love to hear your thoughts so don't be afraid to COMMENT!