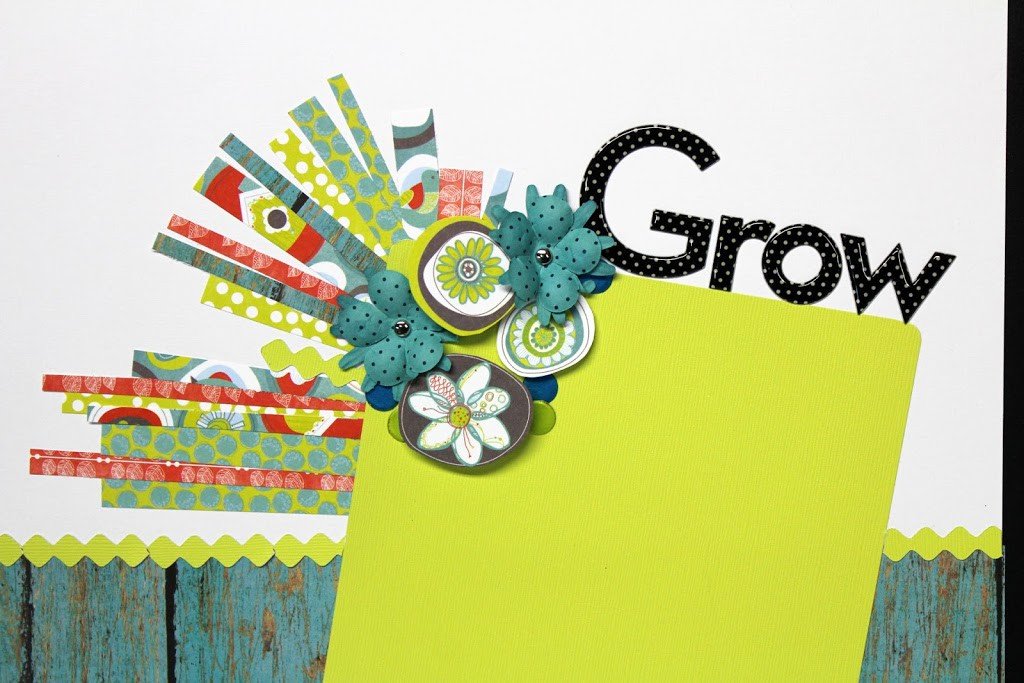 Spring Alora Scrapbook Layout
Did you know that May is National Scrapbook Month? The crafting world had gone scrappy and layouts and mini albums are all the rage right now! I am going to come forth and admit this up front…I do not scrapbook….that much….any more.
(GASP!)
To create a sunburst effect around the corner of my rectangle, I simple cut various sized strips from a few of the papers in the collection and adhered them in a random pattern.
Rather than use chipboard elements or embellishments, I cut some shapes out of one of the patterned papers instead. This is a simple way to add character to a layout and save some money on embellishments.
How did I do?
Share your secrets and comment below!