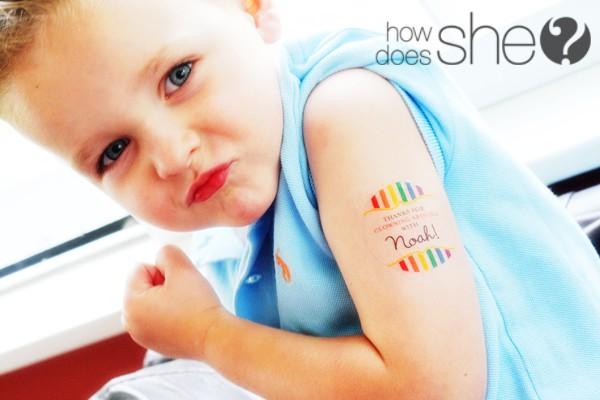 Tattoo It! Silhouette Tatto Paper Projects
Did you know that Silhouette makes tattoo paper? Think of the fun possibilities! The sky is the limit to what fun tattoos you can create. Here are a few ideas for inspiration!
Create personalized tattoos for birthday parties!
Create emergency contact tattoos just in case – or silly mustaches just for FUN!
(These pictures are from howdoesshe.com. check out her full post with more fun pictures here. )
The best part is- this paper, even though made by silhouette, can be used with ANY die cutting machine! 
What would YOU create with tattoo paper!? 
Which idea is your favorite? 
-emergency contact tattoo
-party tattoo
-tattoo mustaches