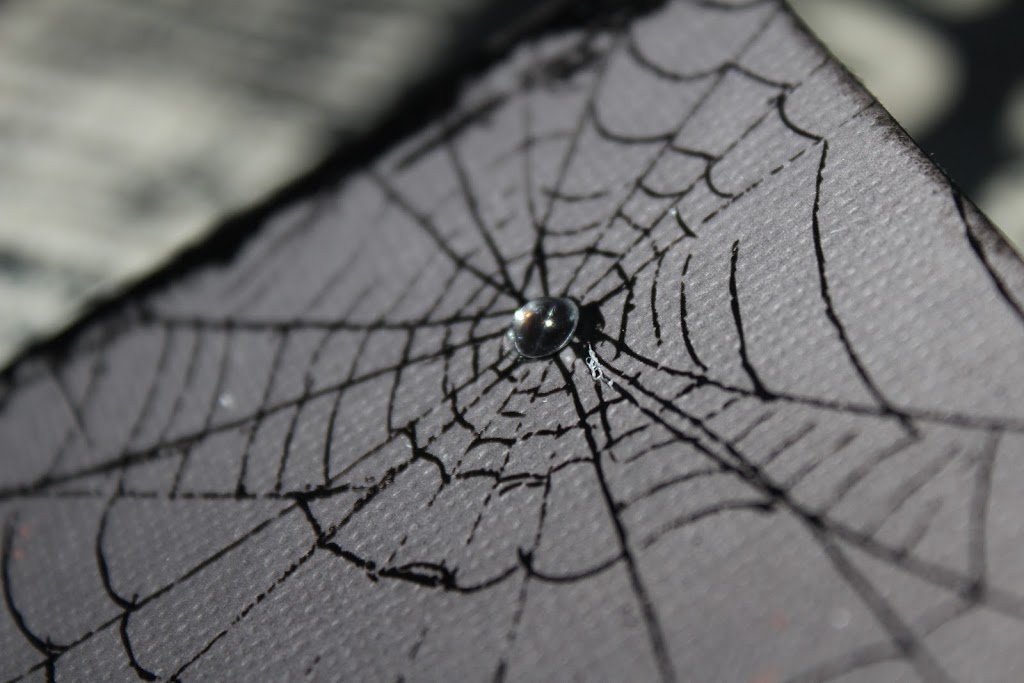 Upcycling Halloween 'Trash' Into Treasures
HAPPY H

A

L

L

O

W

E

E

N!
Halloween is one of my favorite holidays! The fun spooky decorations, handing out candy,
eating
too much candy and enjoying the fun fall colors, smells and
FOOD
!
Today I wanted to show you two cards I made with some of my Halloween decoration trash! Yep, that's right, I said trash.
I was putting up my jelly Halloween window clings, and realized that the plastic sheet that they came on, that I usually would just throw away, was SO COOL! I took the plastic sheet and used it as an overlay for some spooky fun Halloween cards!
For the first card, I cut down my recycled sheet into a square, added the word SPOOKY in American Craft Thickers, and added a bit of orange ink with my Megan Elizabeth Sweetness Ink Edgerz. The black swirls and spiderweb was the design already printed on the sheet, but you could use a stamp set and stamp the sheet using a permanent ink!
If you look close, I did ink on the sheet using the We R Memory Keepers Sew Stamper Tool. (The stitched x's on top) The first time I did this I was not patient enough to let it dry and, of course, it smudged!  The second time (on top), I was patient and the ink dried and worked just great!
Here is the second card. I again cut out a chunk of the plastic 'trash' sheet. This time all I did was ass a Megan Elizabeth Sparkle Light, and the word EEK! with Limeaid Doodlebug Alphabet Stickers!
The sparkle light reminded me of a little bead of water in a spiders web. So neat!
What great treasures can YOU make from your Halloween 'trash'? Keep crafting in mind when your opening your Halloween packaging because a lot of time time Halloween packaged goods come with really awesome designs and images on them!
Have a wonderful and SAFE H

A

L

L

O

W

E

E

N everyone…
What are YOU or YOUR KIDS being for Halloween???