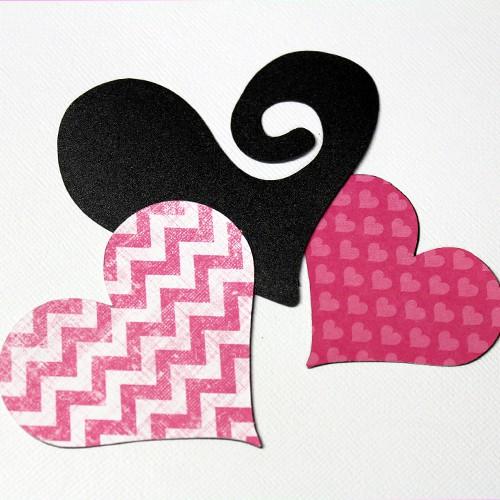 Valentine's Day Die Cut Magnet Paper Project
You can even make 3D magnets!
A perfect cut! They fell right out of the paper!
Next, cut out the exact same sizes of each shape in whatever pattern paper you wish.
Lastly, peel back the adhesive backing. The adhesive on the magnet paper is VERY sticky so be careful with this next step…
Take your matching paper heart and line it up with the adhesive on the magnet and rub it on. This part is probably the hardest. I just lined up the bottom point and the rest lined up perfectly!
Here are my final magnets! I have a black fridge so my magnets really POP! I added a fun stitch border and the word LOVE to my chalkboard magnet for a little valentine flair!
I had the perfect picture of my daughter Lo (Lauren) that looks great with these magnets! Isn't she adorable? Ha, I am a bias mom, but I really do like the picture/magnet combo.
I hope you LOVED the project and please leave feedback with what you think!
Happy Crafting,
-Abbey-