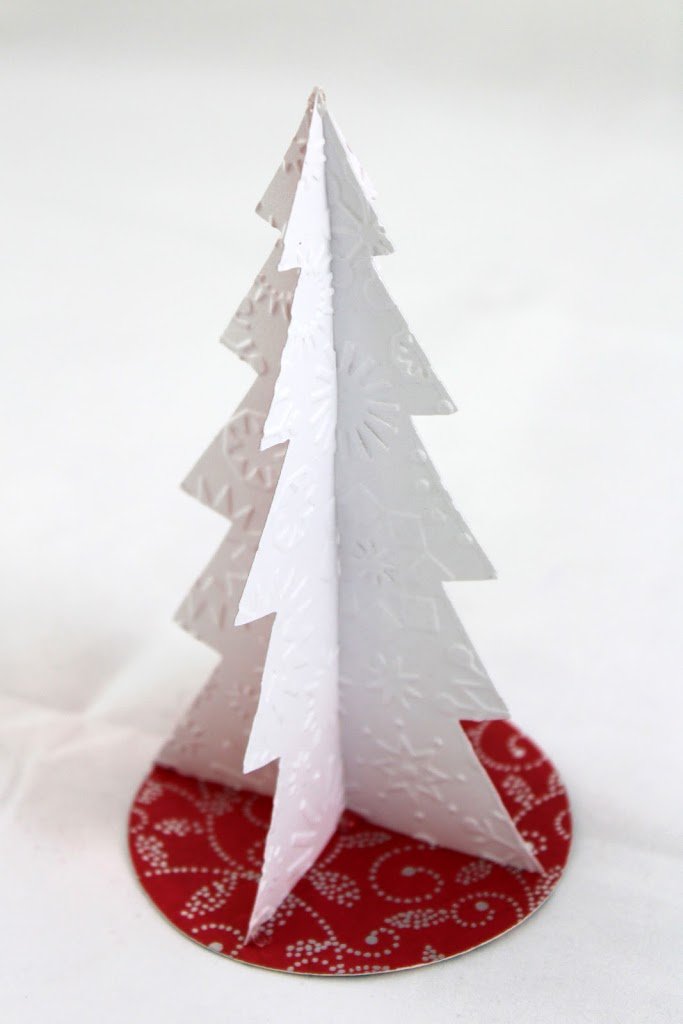 Walking In A Cricut Winter Woodland – 3D Tree Project
It looks like it's going to be a white Christmas after all! The snow is finally falling here in WI and with over 7 inches so far it sure is a winter wonderland!
Speaking of that I thought I would share a quick project using the Cricut Winter Woodland Cartridge.
I made these
super simple
3D trees to add a little winter spirit to my desk at work.
These were cut using the Winter Woodland Cartridge. The cut file does all the work for you – cutting two perfect tree shapes with slits in opposite directions to slide together and create the 3D tree!
I used some super fun DCWV Red Foil Paper & Green Glitter Paper both from the DCWV Guilded Orchard Cardstock Stack! Then using my Cricut Cuttlebug Machine and a few different embossing folders I added some texture to my pre-cut tree shapes.
…and of course I added some sparkle with a few Sparkle Lightz on one side and some Tsukineko Frost Glimmer Spray on the other. It just wouldn't be an Abbey project without some shine.
I love this cartridge so much! There is soooo much you can do with it from using words for cards, creating a 3D village, home decor for the holidays and the list goes on…
Hope you all like the trees and Happy Holidays!