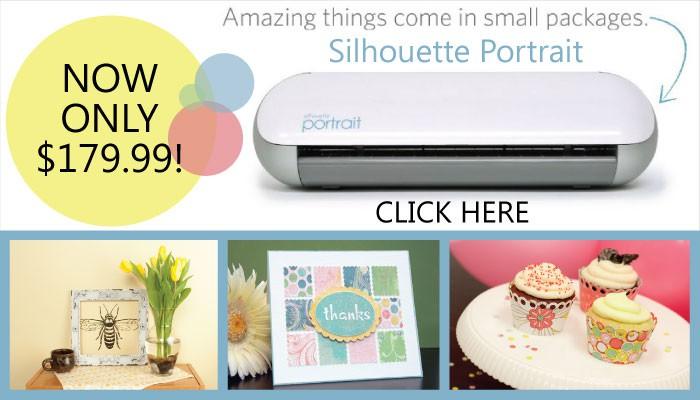 Amazing Things In Small Packages – Silhouette Portrait
Guess what!? The Silhouette Portrait has just been REDUCED in price! I usually try not to get all 'salesy' on you guys but the cold hard truth is that this machine ROCKS!
The Silhouette Portrait is the latest and greatest machine released by Silhouette America. Really it's just a mini version of the ever so popular Silhouette Cameo Machine. Come on, who doesn't love anything in a 'mini' size? Is it me or are tiny things just irresistible?
Simply plug the Silhouette Portrait into your PC or Mac with a simple USB cable, cut, and create! Cut paper, cardstock, vinyl, fabric and more up to 8″ wide and 10 feet long! A perfect addition to any craft room or a great gift idea for the crafter in your life!  
Check out this video and get a glimpse at how to use the machine and how EASY it is!
…and BONUS, our Silhouette Dust Covers are on sale right now for a limited time for ONLY $5.86! WOOT WOOT! Check them out HERE.
So WHY should you get this machine?
-It's small, lightweight and portable!
-You can use the Silhouette Designers Edition Software and design your own images!
-It cuts clean and crisp images!