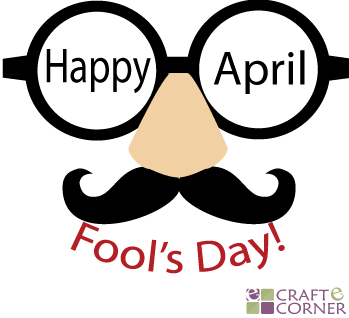 April Fool's- What a Joke!!
So April Fool's Day is today, and while I am not one who has ever really partaken in this holiday, and thankfully no one has ever really pulled a prank on me, I am happy to say that there are in fact, some crafty things you can do for this "foolish" holiday!
Here are a few that I found, that were cute and crafty!
Be sure to click on each of the pics above to see all the full instructions for each of these!  So, these are just a few easy and cute ideas to try out today, just in case you need an excuse to get crafty! 
What do you think?  Do you have any April Fool's Day crafts or prank that you have made or are planning on today?  I would love to hear your foolish ideas!!