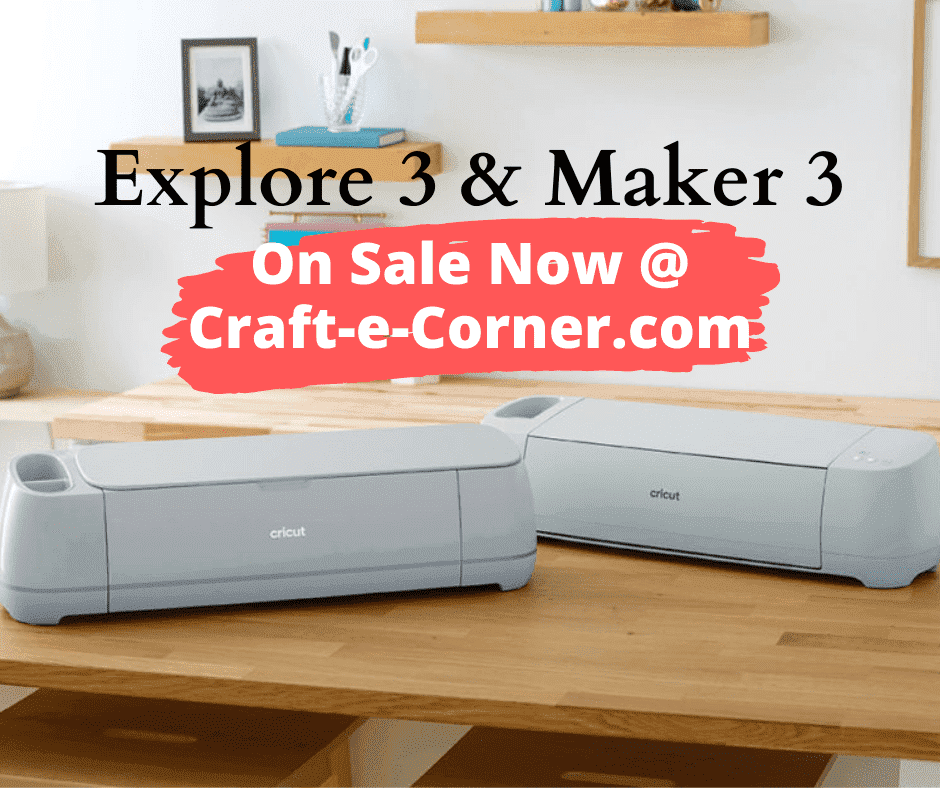 Cricut Maker 3 and Explore 3 On Sale Now
Today is the day!!! It is finally here. The Cricut Maker 3 and the Explore 3 are available on our website. Be one of the first ones to get you hands on these awesome new machines!
Click the links below to go right to our listings.
Looking for help on deciding on which machine to get? Check out this blog for some help!
Are you wondering what all the fuss is about this new Smart Materials? Check out this blog that explains everything you need to know.
Which machine are you going to get? What will be your first project with your new Cricut?