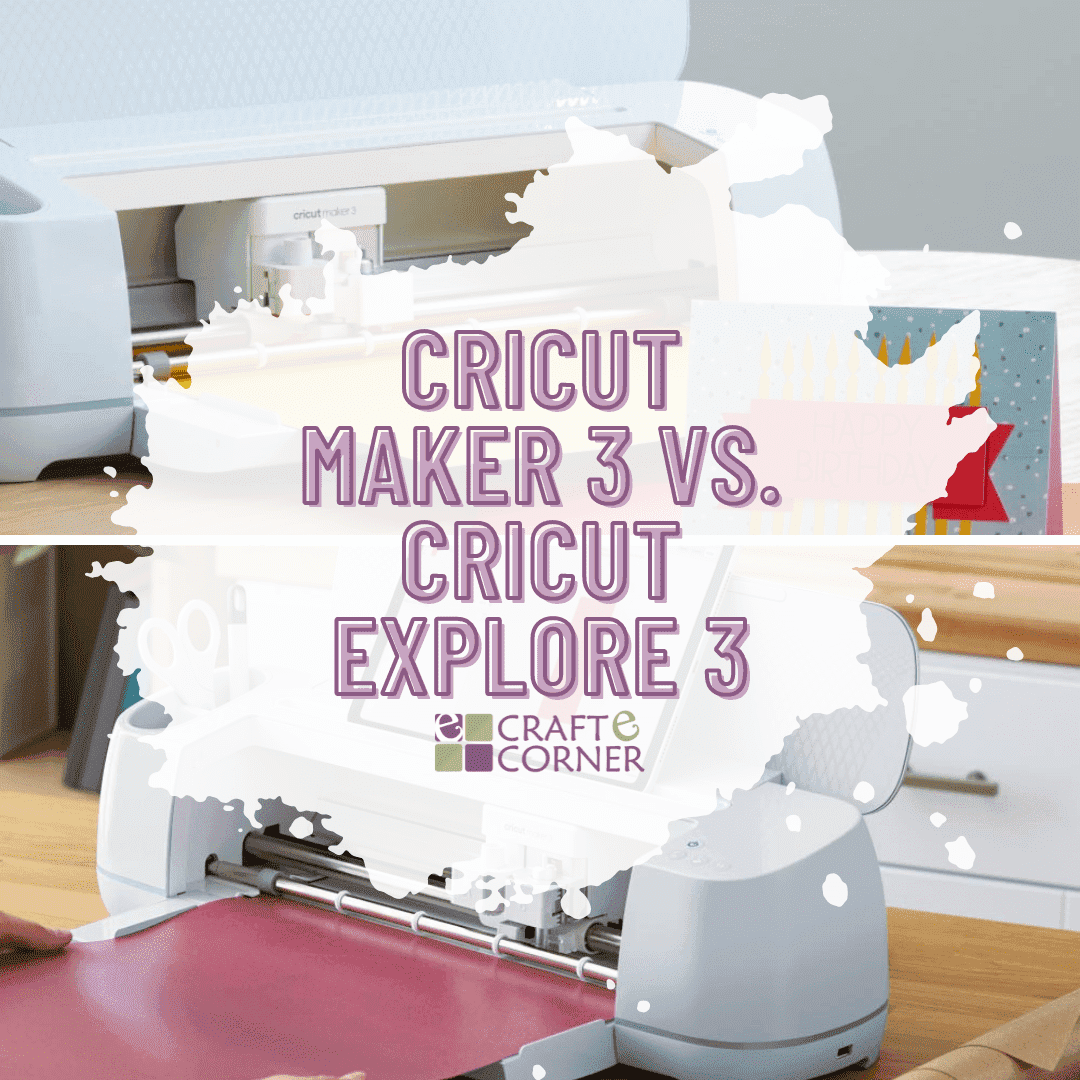 Cricut Maker 3 vs. Cricut Explore 3
With the launch of the new machines, we thought this would be a great time to walk through the differences between the Cricut Explore 3 and the Cricut Maker 3. Are you trying to decide which machine is better for you? We hope to help you in that decision making process!
We'll keep it really simple for you: the biggest difference between the Maker 3 and the Explore 3 is the cutting technology. The Maker line of machines has what is called the Adaptive Tool System. This tool system allows the Maker machine to work with 13 tools, whereas the Explore line of machines can work with 6 tools. The Maker tools can cut, write, score, foil, debs, engrave and more. The Explore 3 can cut, write, score and foil. Let's look a little closer at each blade and tool for each machine.
Compatible Blades and Tools for Maker 3
Single Scoring Wheel: This blade leaves a single, deep score line in light materials such as crepe paper, light cardstock and even acetate.
Double Scoring Wheel: This blade will create two deep, parallel score lines — which is perfect for coated or heavier materials like poster board and cardboard.
Compatible Blades and Tools for Explore 3:
As you can see, you get more blades and tools with the Cricut Maker 3 than the Explore 3 — seven more, to be exact. This is the biggest difference between the two machines. The only other small difference between the machines is the physical look of them. As you'll see in the chart below, Cricut says that the Maker has commercial-grade performance. That is because of the cutting technology it has to work with the additional blades and tools.
Here's a graphic that might be helpful to compare the machines:
You might be wondering, "Which machine should I get?"
Of course, it's all going to depend on you and your crafting needs. Here's how we like to think of it — do the additional blades and tools interest you? Do you think you would realistically use this in your crafting? Are you interested in engraving on leather or cutting wood? Would you like to cut fabric on your Cricut without a backing? Take a look at everything the Maker can do and see if any of it interests you. You can also click on each individual link in the lists above to see how much the blades and tips are if that is a factor for you. If the answer is yes, you might be interested in the additional technology in the Maker 3, then you would want to choose the Maker 3.
However, for the average crafter, they are going to use their Cricut to cut materials like paper, vinyl or iron-on. If that's you, then the Explore 3 would be the perfect machine for you. The most important thing to know is that these two machines are on the same playing field! They both can cut Smart Materials without a mat and 2x faster than previous machine models. Additionally, they both can cut up to 12-feet long with Smart Materials. Rest assured, they are both incredible machines so the good news is that you can't go wrong with either one.
 Which machine will you be picking up?
Related Posts
Preview of Cricut Maker 3 and Cricut Explore 3 Bundles
How to Decorate Explore Air 2 with Cricut Vinyl
One Week Till the Launch of the New Cricut Explore 3 and the new Cricut Maker 3