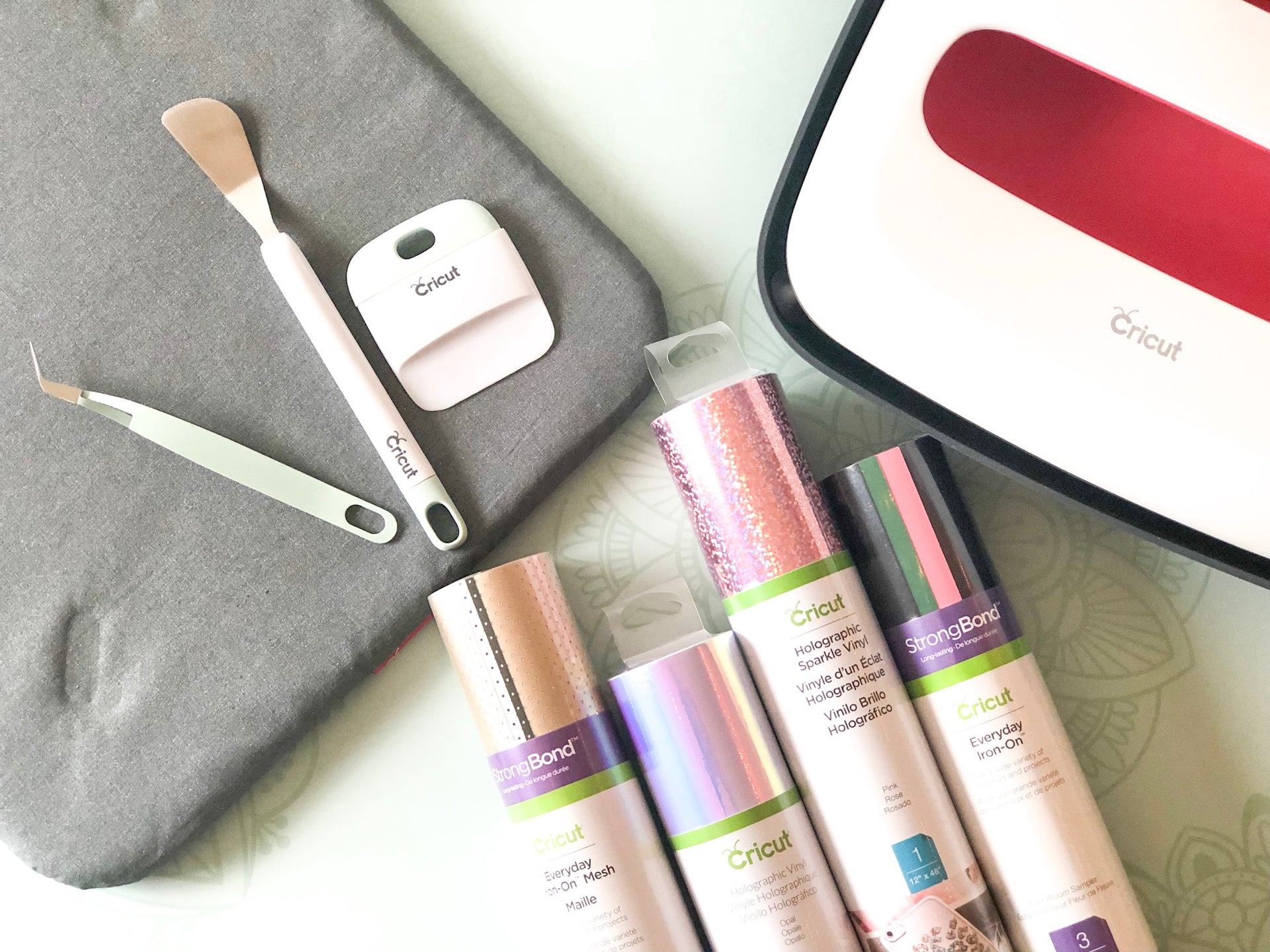 Font Websites to Use with Your Cricut
While I really enjoy making projects with my Cricut, I also enjoy the designing process! While there are tons of free SVG files out there for you and a plethora of projects in Cricut Access to choose from, both paid and free, sometimes there's just something about creating your own design. A huge part of the designing process usually involves fonts, so I thought I would compile a list of my favorite font websites.
Before we get started, I did want to add that there is a difference between using fonts for personal use and for commercial use. On most websites where fonts are free, they are free for personal use only. If you have a business and are wanting to use the fonts for your work, you will typically have to buy the font to obtain the license and rights to use it -- unless it says that it is free for commercial use. Otherwise, you can use fonts for free for your personal use. Always make sure to double check! 
Da Font www.dafont.com
This is probably my #1 website when it comes to finding fonts. They have a HUGE selection and they're all free for personal use. I really enjoy that they are all split up into categories so it's easy to find them. Some of my favorite categories are: Script, Handwritten, Serif and Sans Serif. You can also type your own words into the preview text box so that you can see what your font looks like before you even download it! I always check Da Font first, especially since it is free for personal use.
Google Fonts www.fonts.google.com
I just recently discovered that Google has a ton of fonts, free ones too! I love this because we know we can trust Google -- sometimes I get a little nervous when I find new font websites because you are downloading a file on your computer, installing it and trusting that it is actually a font! For the record, all the websites that I'm recommending I have used and are safe to use. :) Anyway, Google has a ton of fonts that you can pick from. I like that it previews them in sentences and allows you to enter your own personalized text to see what it looks like before you download it. There are five categories currently: Serif, Sans Serif, Display, Handwriting and Monospace.
Creative Market www.creativemarket.com
Creative Market is a website jam-packed with different design elements: fonts, photos, graphics, templates and even different website themes. If you want to find their fonts, the direct link is here: https://creativemarket.com/fonts. I have bought a lot of fonts from this website. I love how unique they are and that not anyone can just go and download them. While you have to purchase most of the fonts on this website, they usually have 3-4 items that are for free every week. It could be fonts, photos or templates. You just have to come back and check every week! Or you can sign up for their email and get a notification about the freebies. Another thing that I love about this website is that they usually have bundle offers for fonts. For example, I bought a bundle of 99 fonts once for $19!! That's usually the price of one or two fonts, so that's a steal. This is definitely one of my favorite websites to find fonts!
Design Bundles www.designbundles.net
Design Bundles is another website just like Creative Market that I like to use a lot. Again, most of the fonts you'll have to pay for, but they always have a "Free Design" section that will have fonts, mock-ups and even SVG files. To access their fonts, you can head here: https://fontbundles.net. Like I mentioned, they have more than just free fonts - they have a lot of options that may be helpful in your crafting!
Etsy www.etsy.com
If you're looking for another website to purchase fonts from, try Etsy sometime! I think they typically have more affordable options for fonts whereas you can typically find fonts from $10-$20+ on Creative Market and Design Bundles. You can search for specific kinds of fonts here too. I found a bunch for under $5, so definitely check out Etsy sometime! Or if you find a font on Design Bundle or Creative Market, you can always check here to see if it has a cheaper option -- just search for the font name!
There you have it! If you have any favorite font websites, leave a comment below with them! Happy designing!
-Courteney
Related Posts
Favorite Writing Fonts in Design Space
12 Sentiments for Cricut Holiday Cards