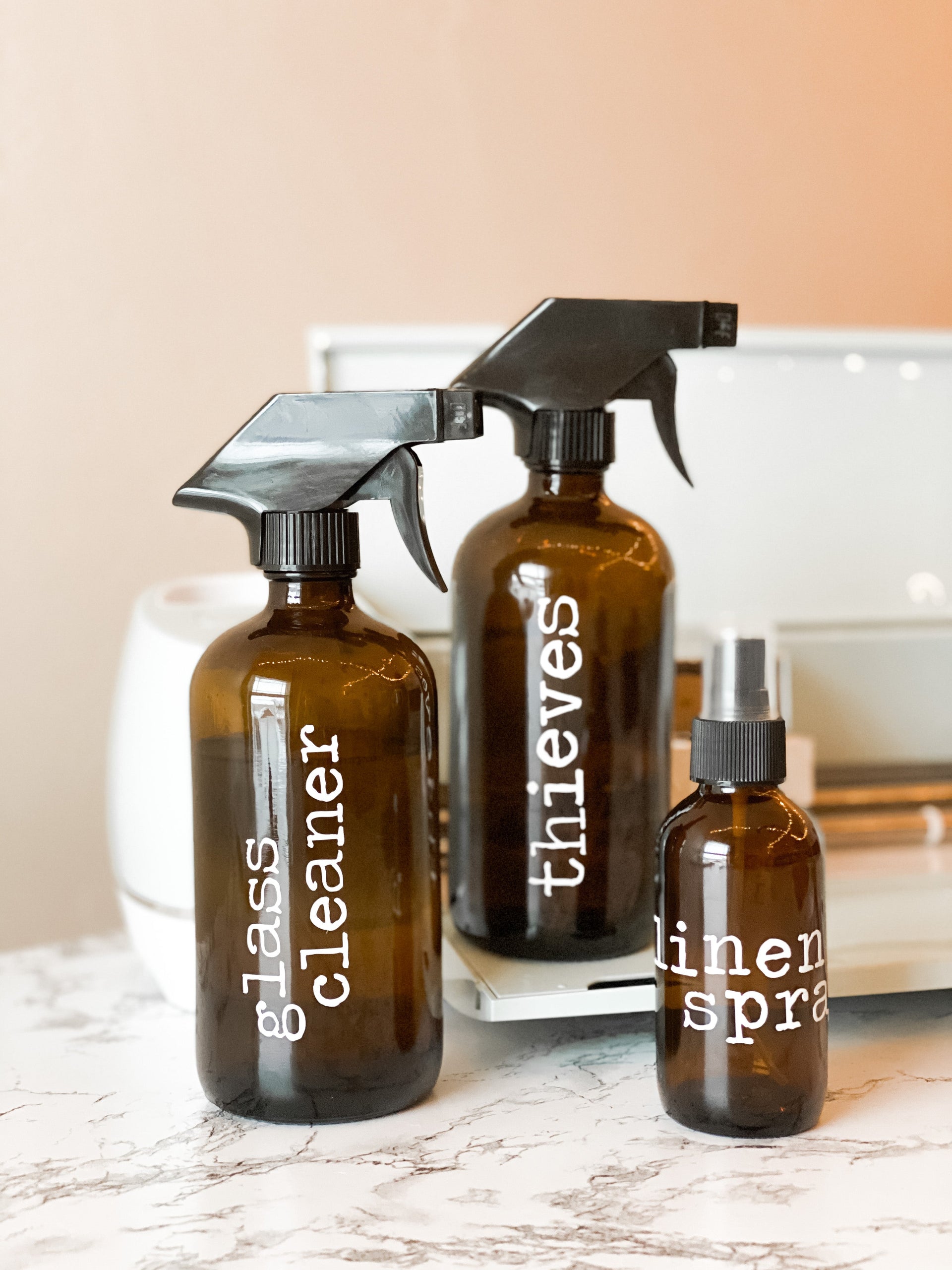 How to Apply Vinyl on Curved Surfaces: The Hinge Method
Have you ever tried to apply vinyl to a curved surface?! It can be pretty tricky. There are a lot of tips and tricks out there, but I've finally found one that I absolutely LOVE. It's called the Hinge Method and you guys, it's a game changer! I recently got a cleaning concentrate and these glass bottles, so I thought this would be a great opportunity to show you the Hinge Method. The best part is, you can use this method for flat surfaces too! I promise it's sooo simple.
Materials:
What do you guys think about the Hinge Method? I absolutely love it! Happy making, friends!
-Courteney
Related Posts
Cricut Removable Vinyl DIY - Why Choose Removable?
How to Cut Multiple Colors of Vinyl at One Time with a Cricut