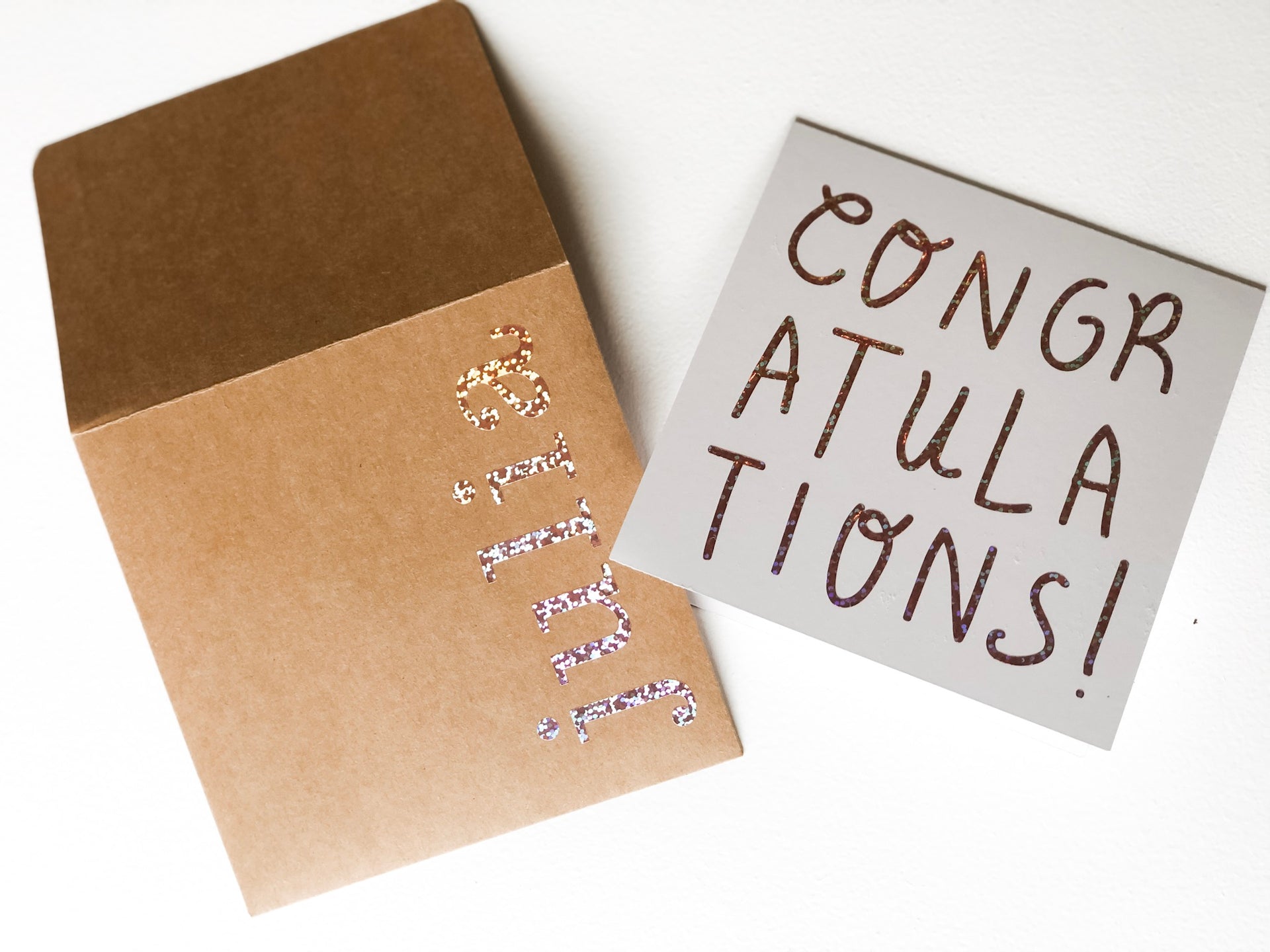 World Cardmaking Day: Vinyl Card
Happy World Cardmaking Day! Are you a big fan of making cards with your Cricut? We sure are! They're inexpensive + meaningful -- two of my favorite things. For this project, we used cardstock, kraft board and vinyl to make a card for a baby shower. Check out our YouTube video for all of the details! To make this project, log-in to Design Space and then click here.
Yep, it's THAT simple. Give it a shot and let us know how it goes! Happy making!
-Courteney
Related Posts
How to Make a Card with Cricut Foil Transfer Tool
How to Turn Scrapbook Paper Scraps Into Crafts