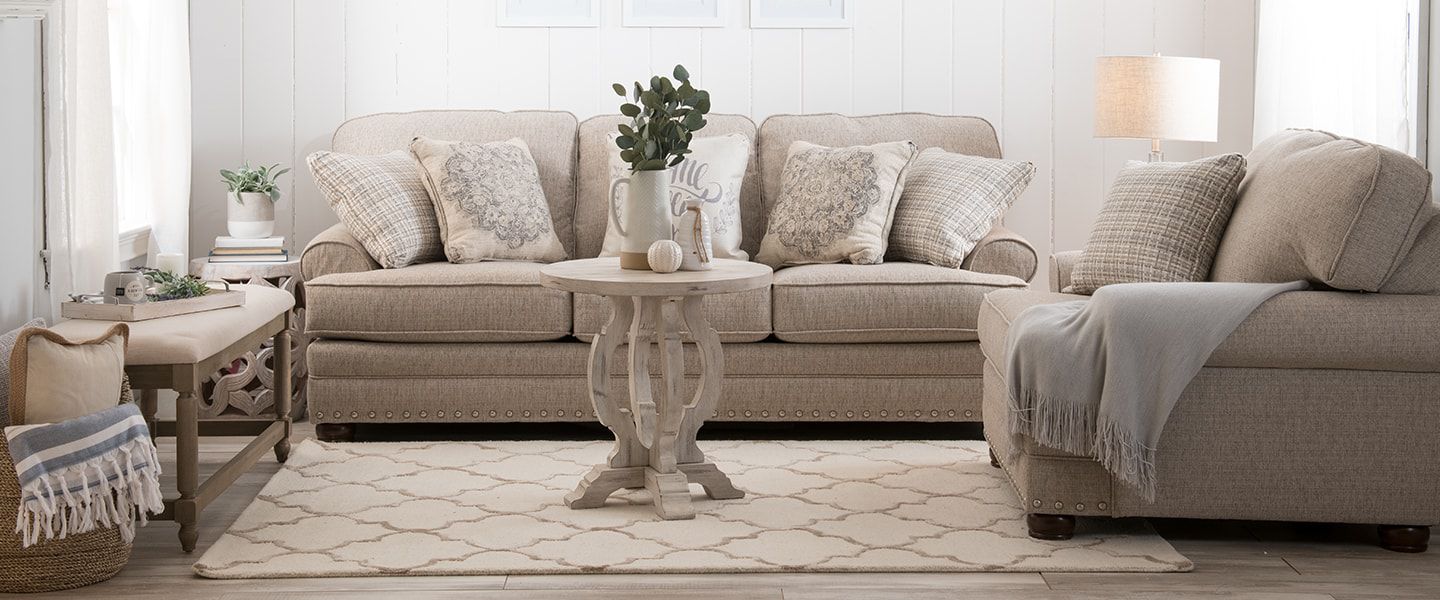 6 Ways to Update your Decor this Fall Without Renovating
Renovations can be a timely and costly undertaking that many homeowners would prefer to avoid. Often times, these renovations are done to improve the appearance in the home or modernize rooms that are frequently used, like the kitchen or bathrooms. Before you go knocking down any walls or purchasing expensive additions, consider other options that may work better for you and your home.
Luckily, there's a quick fix for any almost any cosmetic issue or eye sore — home decor! In an effort to curb costs and save time, give these amazing home decor tips a try this fall.
1. Paint
Painting the walls is less intrusive than making major renovations and it doesn't take as much time as replacing wallpaper. Save even more time by keeping your project small. Try painting a focal wall in a color from a seasonal paint collection. 
If you're feeling bold, paint an entire room in an unexpected tone that will enhance the feeling of winter as well. A popular trend this year is to go dark with interior walls. Dark fall colors that also transition well into winter include forest green, navy, redwood or gray. Make the walls pop with a light-colored trim for effortless style and sophistication. Give it a try before time runs out!
2. Hardware
When it comes to home decor, many people forget about a small addition that packs a huge punch. Hardware is an easy and fairly inexpensive change that can be made to any space. 
From doorknobs and cabinet handles to switch plate covers and everything in between, the possibilities are endless. Choose from hardware options that fit the season, like mystical crystal knobs or festive filigree switch plates in colors that are sure to wow. No matter which direction you take, small, thoughtful decor changes like this are sure to transform the feel of your home. 
3. Furniture
Sometimes, it's difficult to think outside the box when it comes to decor. The minute you step into a home goods store, you're flooded with everything from tantalizing candles to adorable kitchen accessories to flowing curtains. It's hard to keep everything updated in an unexpected, exciting way!
Instead of taking the beaten path and filling your home with decor pieces that will end up in a box somewhere once the season is over, take the practical route and utilize decorative pieces you will use each and every day. 
Furniture is a helpful way to update a space and give it a completely new look and feel without making major renovations. Find unique pieces at estate sales and flea markets or go all in with a new living room set. Choose from chic coffee tables and comfy armchairs or make a serious statement with a stylish, new sofa. 
4. Wall Art
Show off your favorite kind of flair with some fashionable wall art. Hang a focal piece like a portrait or fill up an entire wall with a bunch of smaller pieces in a gallery arrangement. 
Better yet, you can do it yourself! Head out to the nearest look-out point and take photos of fall foliage that you can turn into art prints. Or, if you're creatively inclined, purchase supplies online and paint your own autumn landscape masterpiece. Then all that's left to do is showcase it in your home for all to see!
5. Mirrors
This tip is great for any home, but especially helpful in smaller rooms. Mirrors provide the illusion of a bigger space which makes them an ideal fit for smaller spaces like entryways or bathrooms. 
Go with one large piece that will accentuate an entire room or try using several mirrors in different shapes and sizes that will provide a more polished look. No matter your choice, this addition is sure to make any room feel bigger and brighter while still forgoing any major renovations!
6. DIY Crafts
Nothing brings more pride to your home than the satisfaction of knowing you did something yourself. Fortunately, there are plenty of crafts you can DIY with each passing season. Adorn your front door with a spooky black wreath perfect for Halloween or take a more traditional path and try your hand at creating a modern-day cornucopia for the Thanksgiving holiday.
Related Posts
Cricut Bedroom Refresh - DIY Headboard and Closet Doors
Updating a Ceiling Fan: A Cricut Rescue Story