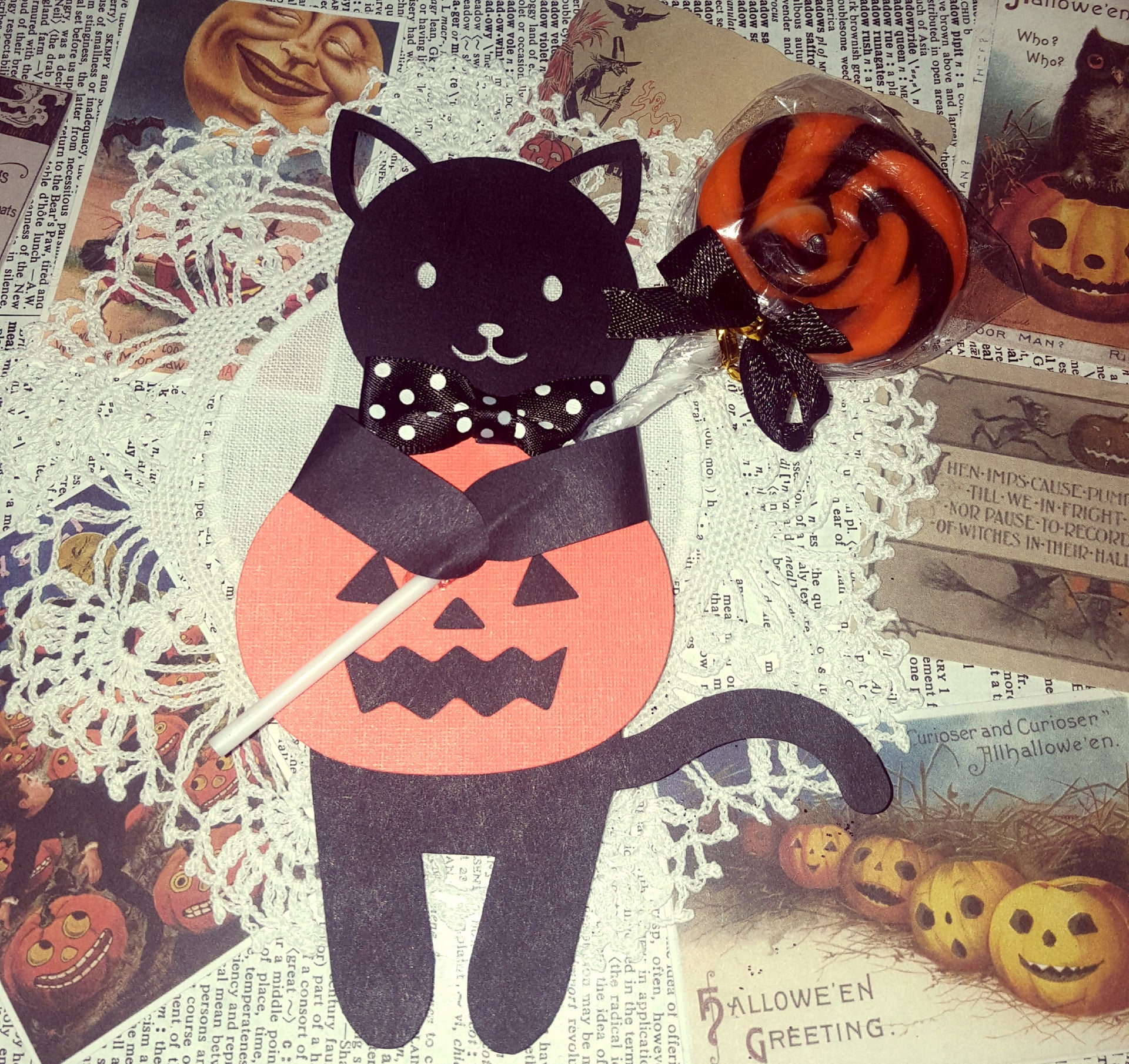 Adorable Halloween Black Cat Candy Huggers
For this project I decided to create some adorable black cat candy huggers as we continue getting closer to the Halloween season. (Halloween is my very favorite season to craft for and decorate for and I am also cat mom to two perfectly spooky black cats so I just had to make them.) This simple and adorable little project was a blast to make! 
What I used:
Cricut Maker Machine
Black Cardstock
Orange Cardstock
Festive Halloween Ribbon
Halloween Candy of Choice
First of all I went online and found my images and then got it all set up in Design Space and readied my mats. I then proceeded to cut out my different pieces with my Maker.
After I had my pieces cut out, I began to glue my pieces together to create my adorable little cats. I embellished my cats with a few other festive items and even added small bows for even more cuteness! 
After my cats were all in order and looking adorably festive, I moved on the next part; the candy. I must admit that I may have eaten a few pieces while crafting this project as well so be warned that buying a bit extra of the Halloween candy may be necessary if like me you cannot resist sneaking a few sugary treats while you work. I used a very small dab of hot glue to secure my pieces of candy to my cats. Just a dab so not to melt their wrappers or even the candy inside. 
 Project is even Pooka and Ickis approved!
Related Posts
DIY Outdoor Fall Decor with Cricut Vinyl
Last Minute Jack o Lanterns Two Ways With Your Cricut