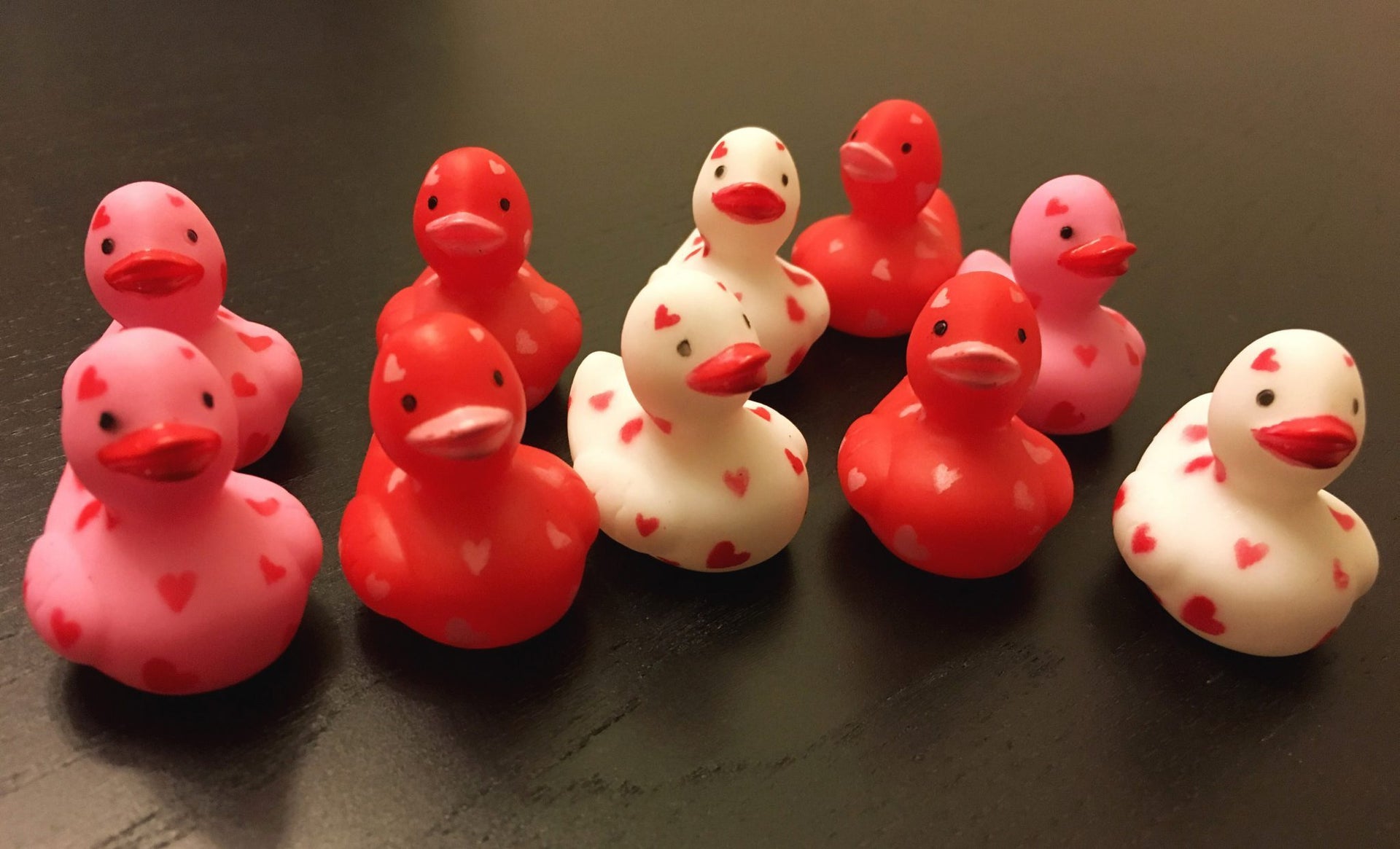 An Easy DIY Valentine (Plus Free Printable!)
Valentine's Day is coming up soon! Here is an easy DIY non-candy Valentine idea for your kiddos. You can avoid shopping for Valentine's and just print these at home!
My daughter Brynn is in preschool and I was excited when I found out her class would be exchanging Valentine's with each other. Her class likes to avoid sweets, so I searched on Pinterest for something else cute to do. I found some different ideas with including the phrase "lucky duck" and then putting a little rubber duck toy with the Valentine.
I found these fun mini Valentine colored ducks and some small treat bags to put them in.
I then created my own design that is simple enough to just print, cut out and staple to the top of the bag.
These were simple to make and turned out super cute. Brynn is excited to hand these out to her friends on Valentine's Day!
Related Posts
Puppy Pillow Box Valentine's Day Treat Boxes
Cricut Valentine's Day Cards for Kids