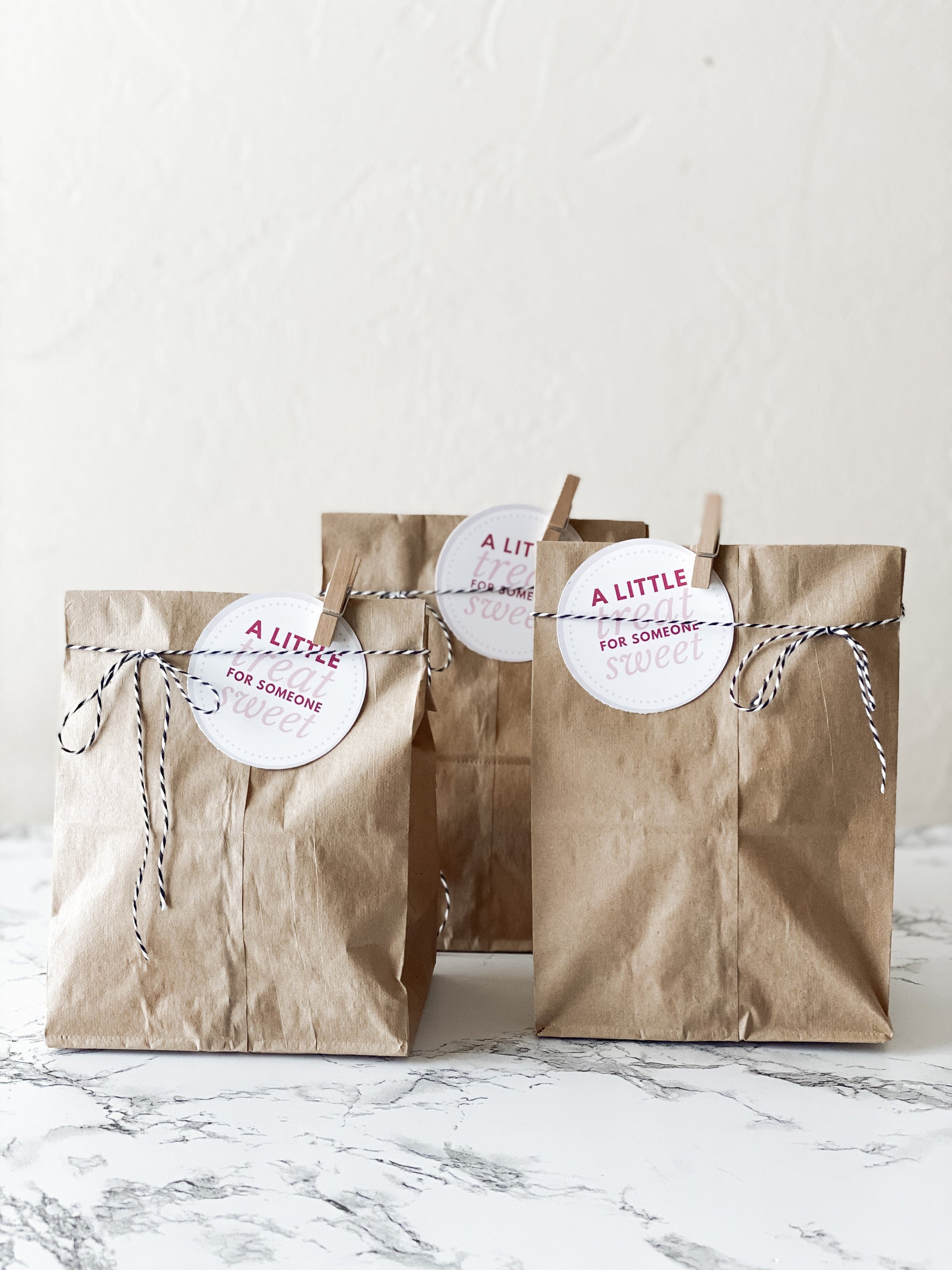 Cricut Valentine's Day Project: How to Use Print then Cut
Valentine's Day is just a few weeks away! I know lots of us bring treats or projects for our kiddos classes, so today I made a simple project that can hold some treats. This project is really simple, I just used my Cricut to make the little tag that you see on the bag! To do this, I used a feature called Print-then-Cut. If you've done used this feature on your Cricut before, I promise you're going to LOVE it. Find all the details on our video below. 
Free PNG file so you can make this project too! Click below to download.
Materials:
Printer
Brown paper lunch bags
I also created some baby shower invitations with print-then-cut:
Happy making, friends!
 -Courteney
Related Posts
Draw & Cut With Your Cricut – DIY Valentines
DIY Preschool Classroom Valentines with Cricut Maker