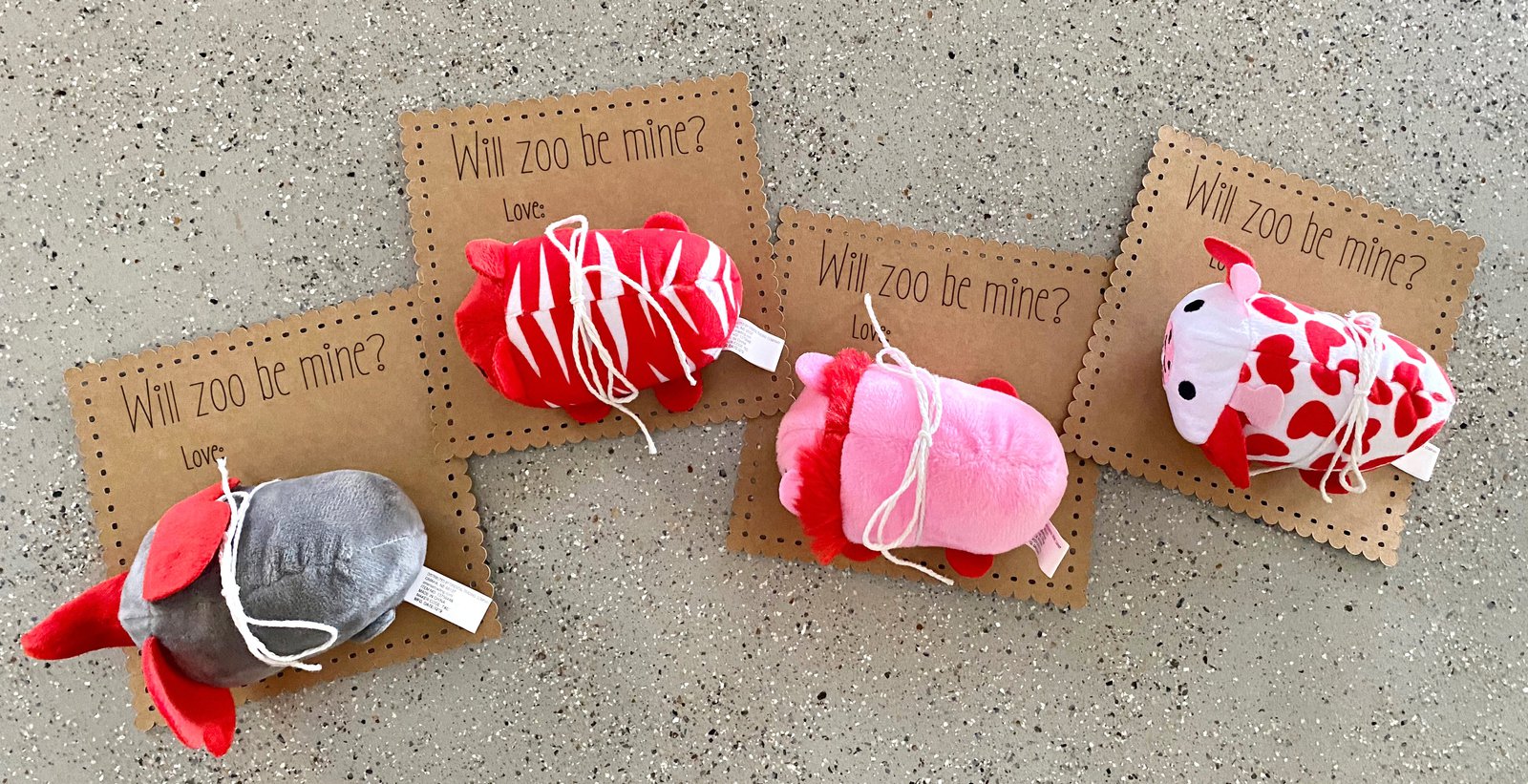 DIY Preschool Classroom Valentines with Cricut Maker
Want to do something a little bit different for your kids for Valentine's Day? Make your own unique Valentine's for your children to hand out with your Cricut. These were simple to make with free Design Space files and you could easily customize the saying and toy included to your own liking. 
Materials Needed:
Cardstock (I used brown kraft cardstock)
Cricut Pen
Fine Point Blade
Light or Standard Cutting Mat
Toys to Attach (I found mine on Oriental Trading)
String
Directions:
1. Set up your layout in Design Space. For the background of my card, I used a free image found in Design Space - #M453FD (Scallop Edge Square Overlay). Then add your text. For this I picked the free writing font found in Design Space called "Awesome". To make sure I left enough space for the toy, I measured it and placed a gray rectangle on my image. I also added two small circles to cut out for the string.
2. Next, I hid the rectangle and attached all my other layers. Load the pen and blade into your machine if they are not in there already. Then it is time to draw and cut!
*Note: The cardstock I used was 300gsm so selecting "heavy cardstock" wasn't enough to cut all the way through. After some trial and error, I ended up using the "glitter cardstock" option with "more" for pressure.
3. Remove your paper from your mat by flipping the mat upside down and peeling the mat back so the paper doesn't curl. 
4. Attach the toys and you are done!
Related Posts
Paper Rosette Banner for Valentine's Day Using Cricut
Cricut Valentine's Day Project: How to Use Print then Cut