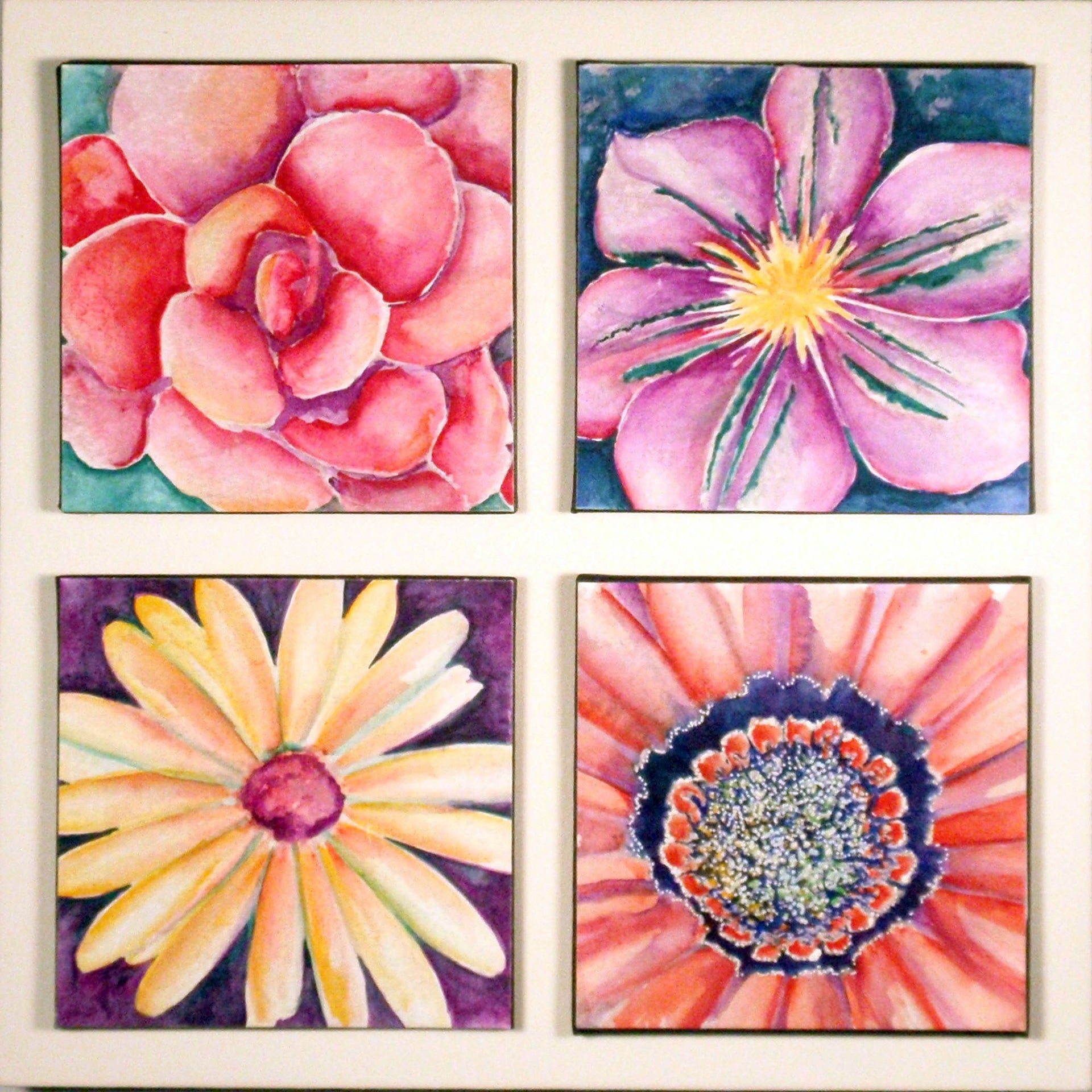 Displaying Your Nature Close-Up Paintings
Today, we're looking at a couple different ways you might use or display the nature close-up watercolor paintings developed in the last post.
One option for displaying your nature close-up paintings is to mount four together to create a composite image.  To mount your paintings in the way, paint the edges of four 5×5 in canvas boards using black acrylic paint.  Allow to dry.
Cut four watercolor paintings to slightly less than 5 inch square and glue to the canvas boards.  Place the boards under a weight like a heavy book and allow to dry. If desired, spray the individual watercolor paintings using a light application of a clear coat spray like Krylon Kamar Varnish for protection.
Paint the edges of a 12 x 12 inch cradled panel using black acrylic paint.  Paint the front of the panel using white or off-white acrylic paint.  Arrange the four canvas boards and glue in place using white glue.
Another option to share your artwork is to use the paintings as the face of highly personalized greeting cards.  Buy blank notecards from the store or fold your own using plain cardstock.  Use scissors or a paper trimmer to cut the paintings to fit your notecards.  I chose to layer my paintings on top of white and gold papers.  Adhere your paintings and any other paper layers to the front of the blank cards using double stick tape or a tape runner.
Related Posts
Go Your Own Way: Using Stamps, Stencils, and Masks
Art Stamps, Stencils, and Masks - No Drawing Required!