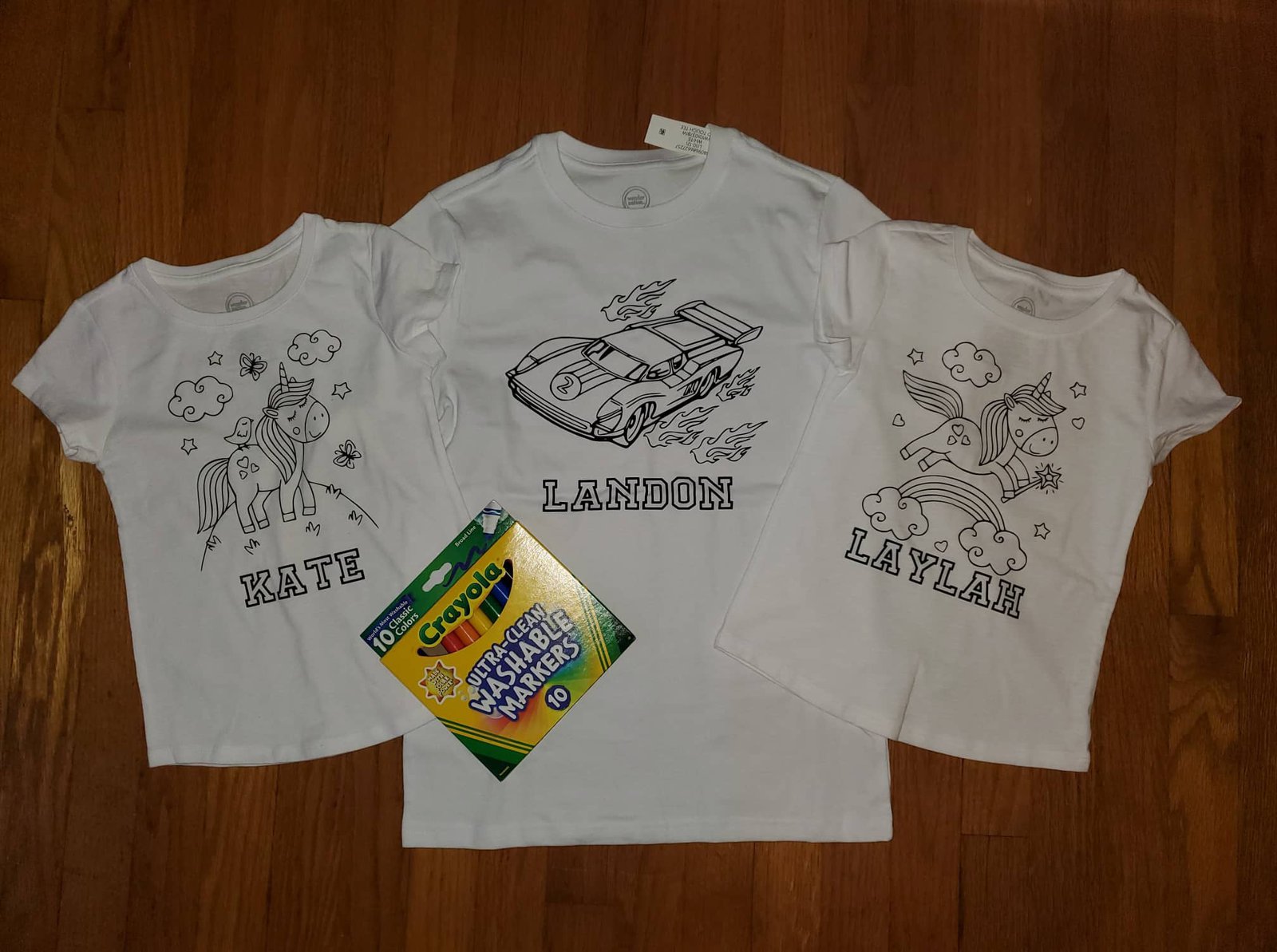 DIY Coloring Shirts with Cricut
My kids LOVE to color. What kid doesn't, really? And now they can color their own shirt. My kids had a blast being able to color their shirt and then wear it. The best part: after it is washed it is brand new and they can color it again!
Materials:
White T-shirt
Black Iron-on vinyl
Easy Press
Cricut Machine
Cricut Tools
I first started by searching for a coloring page on the internet. You could use an image in design space that would be good for coloring too. I saved the image of the coloring page to my computer. I then use the site Picsvg.com to convert my image into an SVG file.
I then upload the SVG file into Design Space. After it is on my canvas I size it to the correct size for the t-shirt. And then I send it to the Cricut to cut. Always be sure to mirror your image when working with Iron-on vinyl and place the shiny side of the vinyl down towards the mat.
After it was cut out I weeded the image. This takes a little time because there are so many different parts to the coloring page.
When It was all weeded I then used my Easy Press to press the image onto the shirt. I like using the Cricut Heat Guide to make sure I am using the right settings: https://www.cricut.com/heatguide
And then just like that you are done!
I gave these as Christmas gifts and the kids were asking to color them immediately! I can not wait for birthday parties and give these as gifts. Such a fun and easy gift!
Literally Christmas day they wanted to color them right away!
Who would you make a coloring page shirt for? Can I make one for myself? :) 
* You do not need to be perfect to be amazing.
~Beth
Related Posts
Cricut Bunny Hair Bow Tutorial
DIY Faux Leather Bows with a Cricut
Rolled Flowers Shadow Box for Teacher Appreciation-With Rolling Hack!