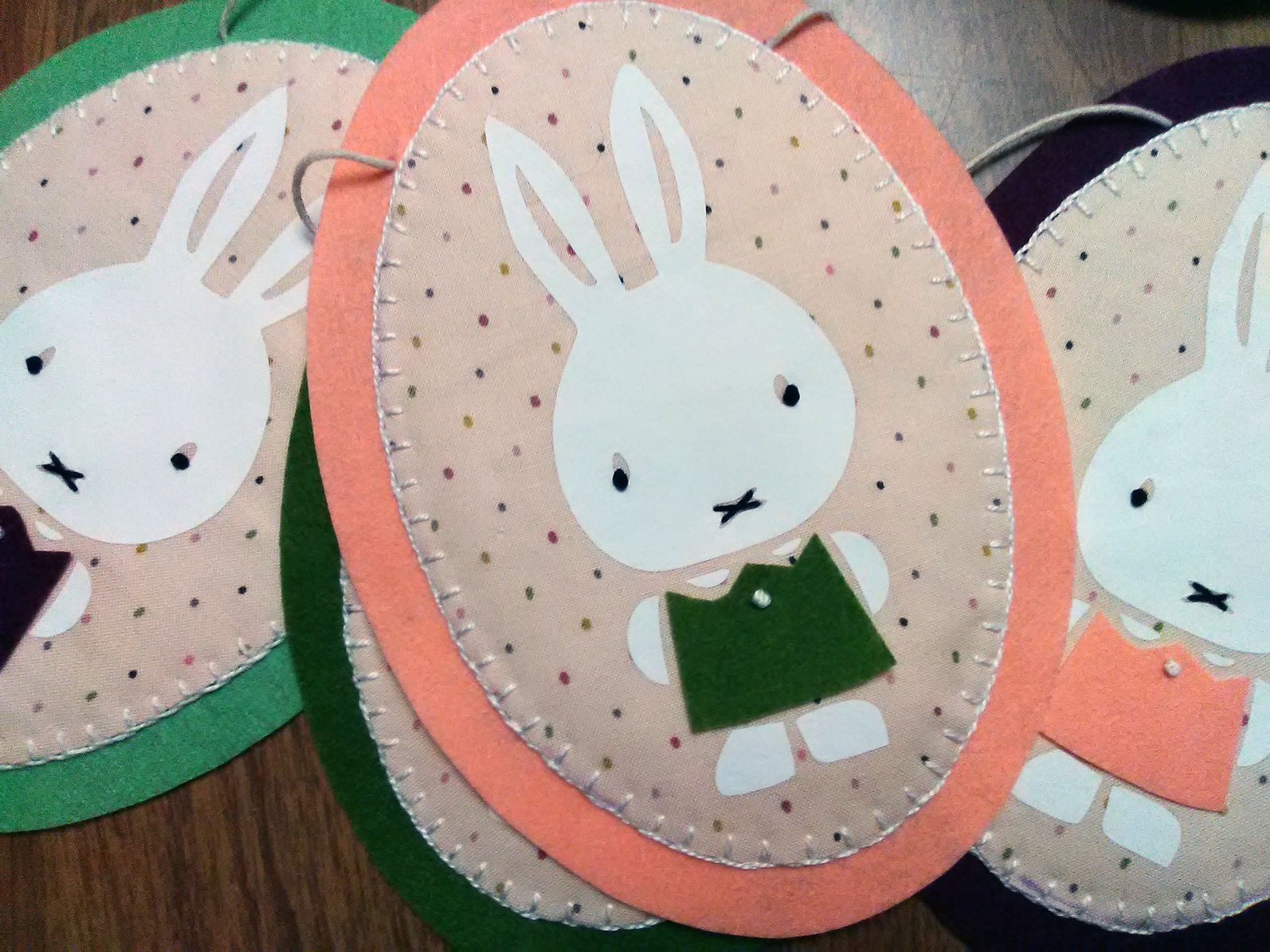 Easter Bunny Garland Using Cricut Felt (Plus Free SVG)
Looking for a fun and festive way to decorate your home for Easter? Look no further than this DIY Easter garland made with Cricut felt and iron-on. This project is not only easy to make, but it also utilizes a free bunny image that you can import into Cricut Design Space. Using the Summer Sky Felt Sampler from Cricut, along with white iron-on, you can create a garland that will bring a pop of color and joy to any room in your home. In addition to the felt and iron-on, you will also need some fabric of your choice, embroidery floss and supplies, jute or cotton cord, and white felt or batting. Follow these simple steps to create your own Easter garland, and enjoy the beautiful colors and textures of the materials as you work.
Materials:
Fabric, your choice
White felt or batting
Embroidery floss and supplies
Jute or cotton cord
Directions:
Import the Bunny SVG into Cricut Design Space. This SVG was adapted from a free image – Bunny Rabbit Wrench Repairs - by OpenClipart-Vectors on Pixabay.
Create the cut design, sizing the bunny to about 5 inches tall.  Make the project, cutting the bunny from white iron-on and the dress from Cricut felt. Cut a 5x7 oval from felt for each pennant in the banner.
Cut a piece of fabric roughly 5x7 inches. Apply the iron-on to the fabric following the manufacturer instructions.
Layer the fabric on top of a piece of white felt or batting.
Cut a 4x6 oval to use as a pattern. Center the pattern over the bunny and trace the outline. Cut the oval through all layers using scissors.
Embellish the bunny using some simple embroidery stitches. I used a French knot to attach the dress to the fabric oval. I repeated the French knot for the bunny's eyes and accented the nose with a back stitch.
Attach the fabric oval to the larger felt oval using a straight whip stitch. I also embroidered around the outside of the fabric oval using the stem stitch.
(Need to brush up on your embroidery stitches? Check out this guide from DMC - https://www.dmc.com/us/p-uncategorizedembroidery-stitches.html.) 
Thread the completed pennant on some cotton cord.
Related Posts
Bunny Table Runner Using Cricut Felt