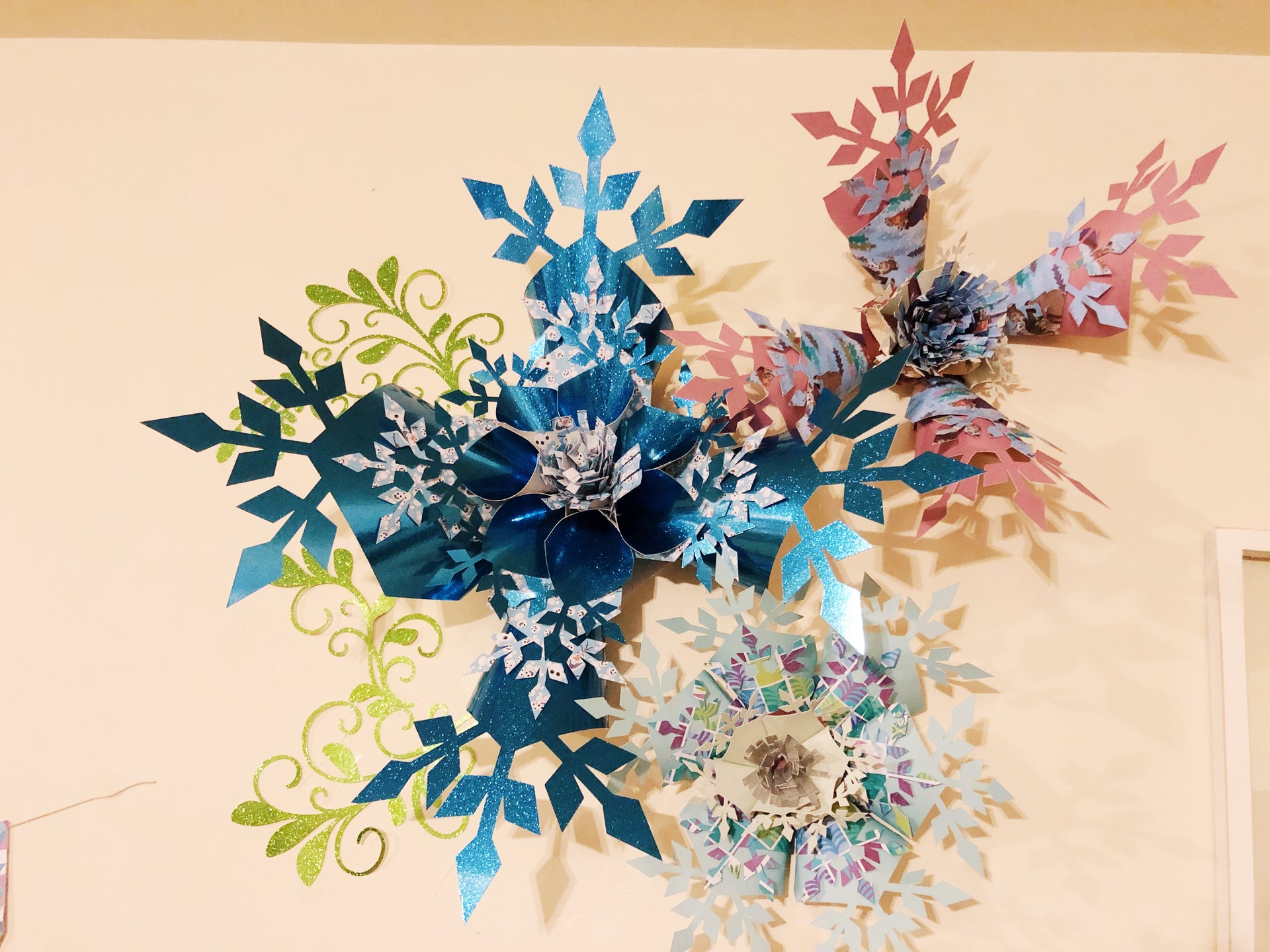 Cricut Frozen Birthday Party DIY Paper Decorations
One of Elsa's, Anna's, Olaf's, Krisoff's and Sven's biggest fans just turned three! Using Cricut Deluxe Frozen Paper and the Maker, I did my best to make 3D Snowflakes and a birthday banner.  If your Frozen fan has just seen the movie release, this sparkly paper paper will create delightful crafts. 
Starting in Design Space, I created three templates to piece together for the 3D Snowflakes. You need:
8 Large Snowflake Petals (I had to cut out two sheets of paper)
8 Medium Snowflake Petals (I cut two sheets of paper)
8 Small Snowflake Petals
Once you have all your pieces cut out, glue the petals' corners together so that the ends look like an ice cream cone.
Then comes the birthday banner!
After all that, just add cake and enjoy!
Paper Used:
Disney Frozen: Adventure and Magic Deluxe Paper Pack 12 Sheets
Spring Meadow Sparkle Paper Pack 10 Sheets
Anna Griffin Pastel Meadow Deluxe Paper Pack 12 Sheets
Related Posts
Dinosaur Birthday Banner & Cupcake Topper Inspiration
DIY 3D Cardstock Disney Princess Mandalas with Cricut