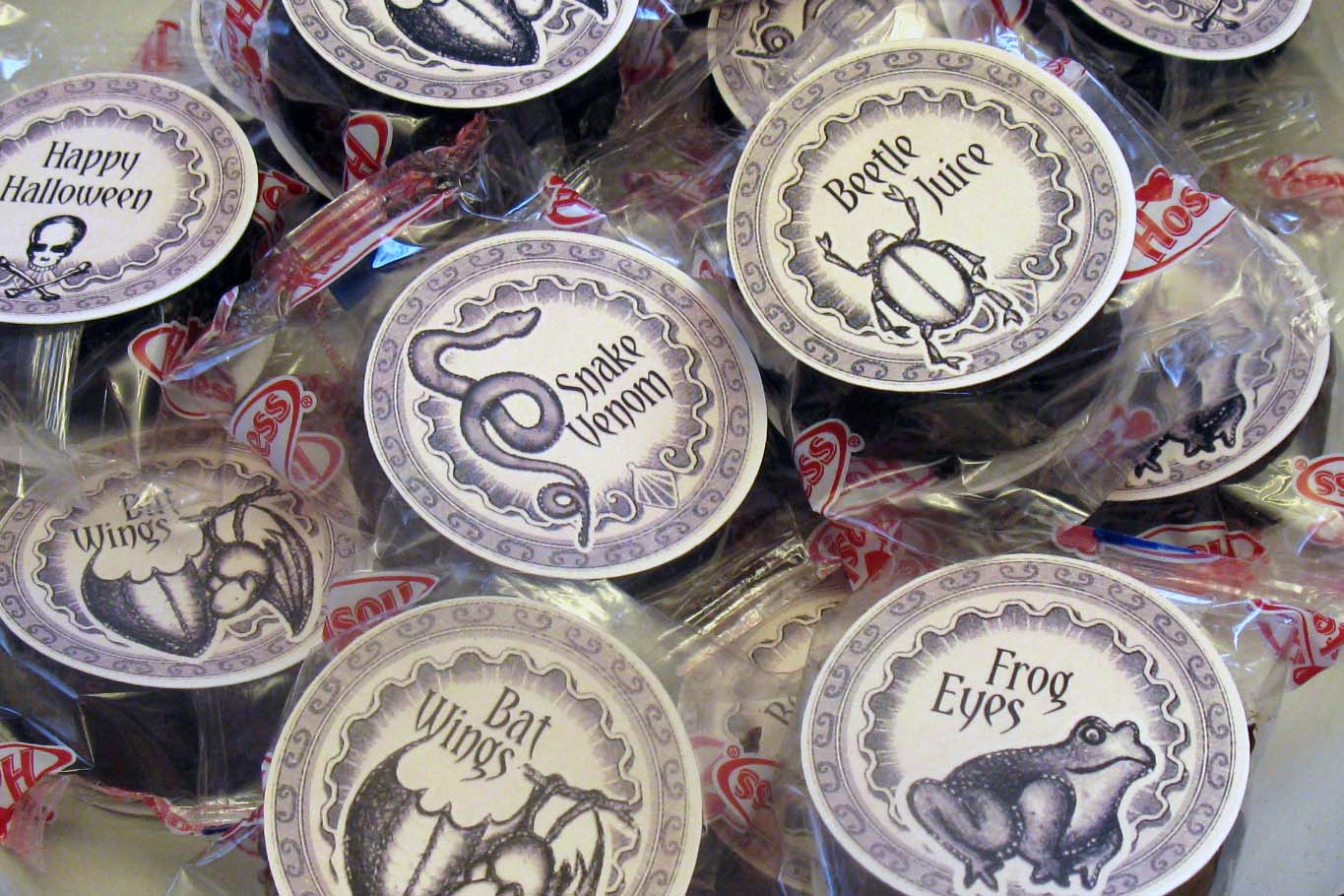 Halloween Treat Stickers Using Cricut Print Then Cut (+Free Files)
Get ready to add some spooky flair to your Halloween treats with these easy-to-make Print Then Cut labels. Whether it's for a classroom party or office event, these stickers are sure to delight. With just a few materials and your Cricut cutting machine, you can create custom labels that will make your treats stand out. In this tutorial, we'll show you how to upload and prepare the design files, print and cut the labels, and apply them to your treats. Plus, we'll share some other fun Halloween treat projects to get your creativity flowing.
Materials:
Directions:
Import the design files into Cricut Design Space. 
Follow the on-screen prompts from Canvas to upload the images. Select "Complex" as the Image Type. Apply the already transparent background and then upload each image for Print Then Cut.  Add the images to your Canvas and size them to fit your treats. I am using 2.5 inches to fit on Hostess Ding Dongs.
Make the project.
Create enough copies of the stickers for your treats and make the project. The software will align the images to fit the working space for Print Then Cut (9.25 x 6.75 inches) and add the box you see in the image below.
Follow the on-screen prompts to print the images on your home printer. Please note that Cricut Sticker Paper and Cricut Printable Vinyl are only compatible with Ink Jet printers. The Sticker Paper is also fairly thick, so adjust the material settings on your printer accordingly.
When all your pages have printed, follow the prompts to cut your materials. Complete the printing and cutting all in the same browser session for best results.
Do your best to align your materials at the grid lines in the upper left corner of the cutting mat.  You will notice the machine "scanning" before making each cut.
Apply the sticker to your treats.
Obviously, if you used a self-adhesive material for your sticker, then you're all set to peel and go! Otherwise, use a bit of double stick tape to adhere the paper label to your favorite Halloween goodies.
Want more Halloween treat ideas?
Check out these other treat projects on our blog. And happy haunted making!
I love these one-eyed monsters stuffed with Halloween goodness.  Cut a few for a small party or enough for a whole classroom of monsters using your Cricut Maker or Explore machine.
Create a custom trick-or-treat bag for your kiddos! These bags are so fun to make and be customized anyway you'd like! I think it would be so sweet to put your kiddos name on each of their bags.
This is an ideal treats projects for any Halloween lover or cat mom. The simple  little project is a blast to make!