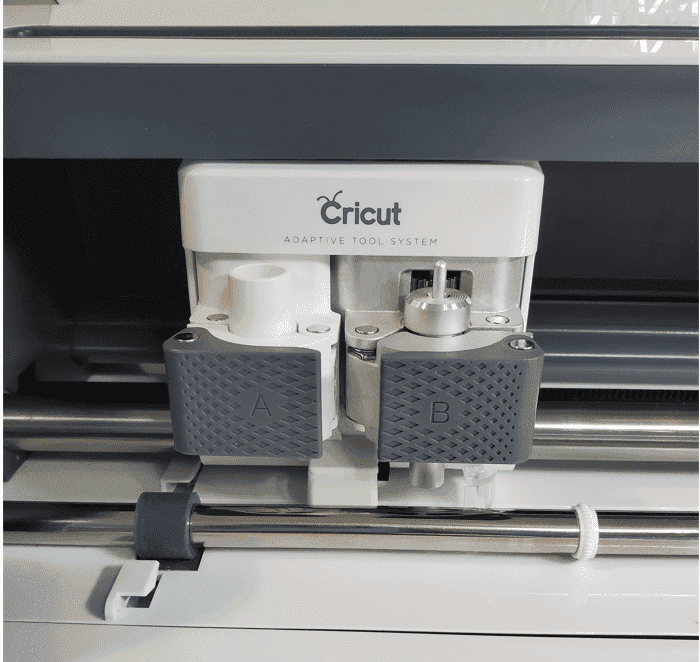 How to Replace Fine-Point Blade in Cricut Machine
Check out how easy it is to replace your fine-point blade! 🤩
Here is a new package of Cricut Fine Point Blades. The package states these are for Explore machines, but they are also for the Maker.
Okay, here we go! We'll be done in no time.
1. Remove the blade housing from your Cricut.
2. Gently push the pin on the top of the housing and carefully pull out the blade from the bottom.
3. Remove the protective cover from the new blade

4. Insert the new blade into the housing with the sharp point down (very carefully). The magnet in the housing will hold the new blade in place.
5. Insert the blade housing into your machine.
And you're done! That's all there is to it.
You might be wondering, "How do you know when it's time to replace your fine-point blade?" 👀 If you're finding your cuts are not as crisp or maybe you're having to increase pressure of your cuts, it may be time to replace your blade. How often you need to change your blade will depend on each crafter — if you craft a lot, you'll be replacing it more often. If you're the occasional crafter, you won't need to replace it that often.

If you're needing a replacement blade, we can help. Snag one on our website HERE.
We hope you found this helpful. Now you can keep on crafting with your Cricut.

Courtney and Leslie
Related Posts
10 Transfer Tape Tips for Beginners
Everything You Need to Know about Cricut Transfer Tape