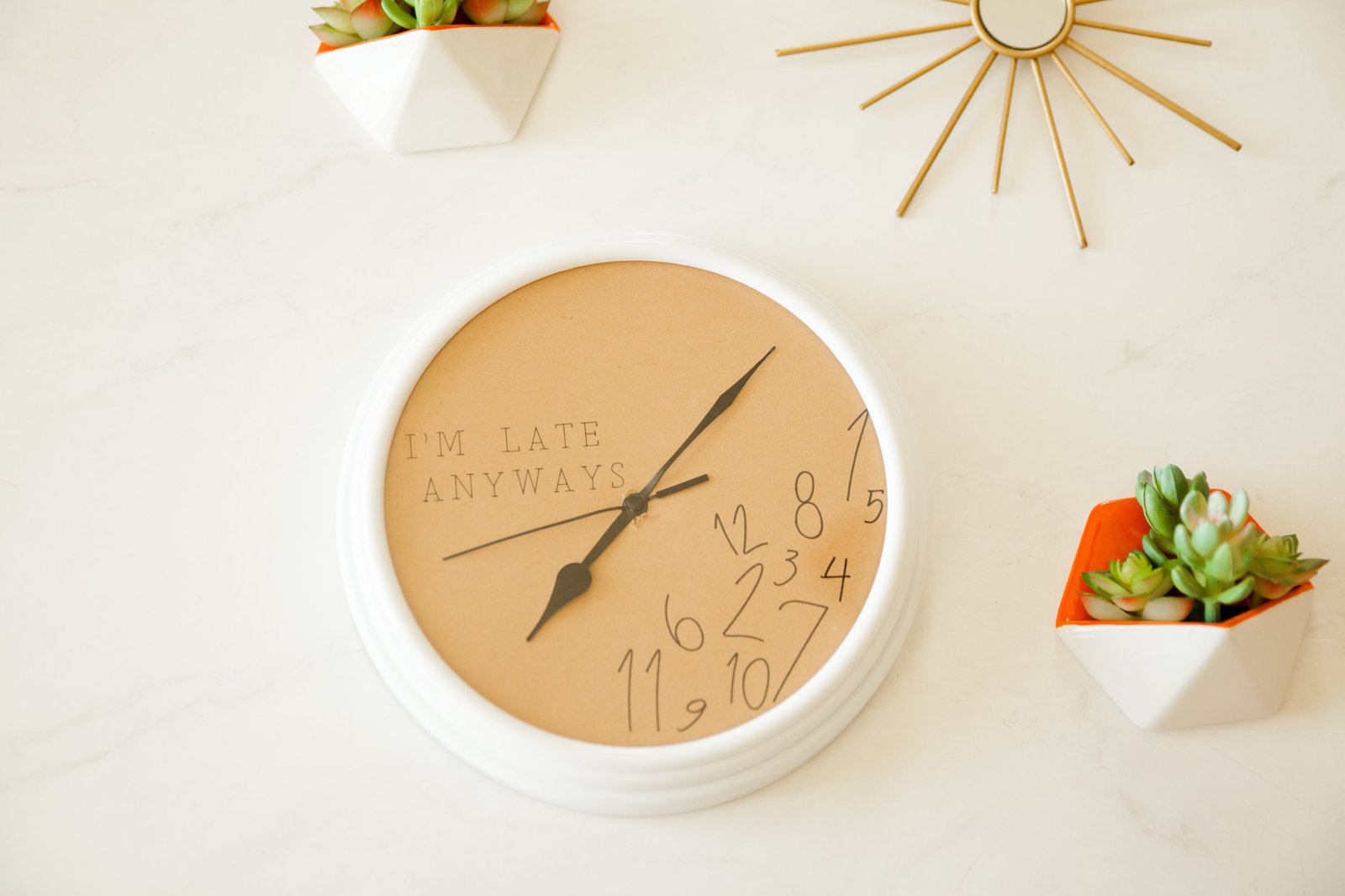 DIY Repurposed Clock with Cricut Kraftboard
It's always fun to cruise the aisles of local thrift shops and see what new craft projects you can come up with. In this blog post, I've given a new look to a plain clock. My inspiration came from real-life experiences. I am always late. I am that friend that is told to meet at a specific place two hours ahead of the scheduled time.
This was a quick and easy project. I used Cricut Kraftboard Paper and Cricut Ultimate Pen Set. You can make this project in your Cricut Explore Air 2 or Maker Machine. 
Using Cricut Design Space, I created a circle of the same size as my clock. Then I typed numbers in varying sizes. *Be sure to change your font style to 'write'.
Then, I loaded my mat, followed the Design Space prompts, and voila, an honest clock face. 
My clock hands were easy to bend, so I bent the hands up. I manually cut a small circle in the middle of my new clock face. Then, I carefully pushed the new clock face down the upward bent hands. 
Bending the hands down, the new clock is complete!
Related Posts
Take Me to the Beach: Cricut Scrapbook Album